Medical Education and Allied Health Programs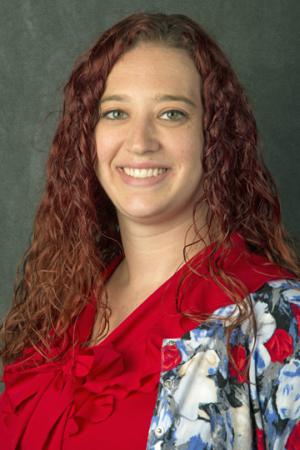 At Crozer-Chester Medical Center we strive to provide a warm and engaging educational atmosphere for medical students. We believe that each student brings unique gifts, which with the right encouragement and coaching in a nurturing, academically rigorous environment, can become the foundation for a lifetime of doctoring.
Crozer-Chester provides a full spectrum of wellness, prevention, acute care and restorative care to the community. Located in Upland, Pa., the Medical Center offers medical students a distinctive academic experience in a combination of suburban and urban settings with a deep commitment to our local community.
Students receive a clinical education built around primary care, a Level II trauma center and integrated community programs throughout Delaware County. Crozer-Chester provides a vibrant medical training atmosphere with six distinguished Crozer residency programs specializing in Pediatrics, Internal Medicine, Emergency Medicine, OB/GYN, Family Medicine, Podiatry and a Transitional Year program; as well as fellowships in Geriatrics and Sports Medicine and a Surgical residency affiliated with Philadelphia College of Osteopathic Medicine (PCOM).
Medical students must be enrolled in an LCME, COCA or CPME accredited medical school within the United States. Medical student rotations are offered in the following departments - Internal Medicine, Pediatrics, OB/GYN, Emergency Medicine, Neurology, Psychiatry, Surgery, Podiatry, Sports Medicine and Family Medicine. Rotations in subspecialties can be arranged on a case by case basis.
Crozer-Chester Medical Center, part of Crozer Health, is a 300-bed tertiary care teaching hospital located on a 68-acre campus. Crozer was established in 1963 through the merger of Chester Hospital (c. 1893) and Crozer Hospital (c. 1902) and became one of the founding hospitals of CKHS in 1990. Today, the medical center admits more than 19,000 patients, treats approximately 53,000 Emergency Department patients and delivers about 1,700 babies a year.
Allied Health Education Programs
Crozer-Chester Medical Center can open the door to your future, and it's closer than you think. When you enroll in one of Crozer's Allied Health Education programs, you'll be on your way to starting an exciting career in medicine – within just a year or two.
A Crozer education is comprehensive yet affordable and comes with many rewards. You'll likely earn a competitive salary upon graduation and the personal fulfillment associated with helping to prevent illness, promote wellness and save lives.
Become a valuable member of a healthcare team as an allied health professional in the growing fields of:
Find a Job
Crozer Health, the largest employer in Delaware County, is dedicated to providing a work environment that promotes professional growth and provides enrichment opportunities for its employees.