Crozer Health Launches Center of Excellence for Keystone First Mothers with Substance Abuse Disorders – And Their Babies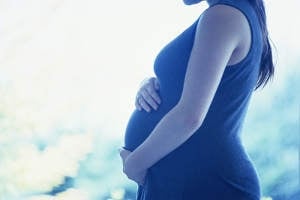 In collaboration with Keystone First, Crozer Health has established the PEARL (Prevention, Education, Addiction, Recovery and Linkage) program, which is dedicated to assisting Keystone First expectant mothers who have substance abuse disorders as well as their unborn babies who may be at risk for Neonatal Abstinence Syndrome (NAS). The new program launched last year and is based at Crozer-Chester Medical Center in Upland.
Keystone First is a Blue Cross Medical Assistance (Medicaid) product and the largest Medicaid managed care product in southeastern Pennsylvania.
The PEARL program offers comprehensive intensive case management and nurse navigation services to assist Keystone First's expectant mothers who may be struggling with substance abuse on their journey to developing a healthy lifestyle and ultimately a healthy baby. The PEARL team connects with mothers through outreach with physicians, community agencies and healthcare facilities (both Crozer Health and non-Crozer Health) throughout Delaware County. The PEARL team aims to begin working with mothers during the perinatal stage and provide ongoing support and ancillary services postnatal until the baby reaches 2 years of age.
Often manifested by intense fit-like seizures and inconsolable high-pitched wailing, NAS causes babies to suffer from a range of painful symptoms, including muscle convulsions and limb contractions, difficulty breathing, incessant vomiting, sweating, and diarrhea. According to the Centers for Disease Control and Prevention, among 28 states with publicly available data between 1999 and 2013, the overall incidence of NAS increased 300 percent, from 1.5 per 1,000 hospital births in 1999, to 6.0 per 1,000 hospital births in 2013.
"Managing substance abuse and pregnancies at risk of NAS using an integrative, holistic approach, the PEARL program allows Keystone First members earlier provision of effective treatment, leading to improved patient quality of life for both the mothers and their babies," said Kevin Caputo, M.D., chair of Psychiatry and vice president of Behavioral Health for Crozer Health.
Creating the PEARL program is a natural progression for Crozer Health, a regional leader in behavioral health, substance abuse, and addiction care. The health system's psychiatrists, counselors, social workers and staff have been caring for men and women with substance abuse disorders for decades.
In recent years, Crozer Health has delivered and cared for nearly 100 NAS babies annually.
"It is important for us to evolve with changing member needs," said Joanne McFall, market president for Keystone First. "The services provided at Crozer Health's new center of excellence will greatly help us to ensure the health and well-being of our mothers in need of additional support, and their babies."
PEARL services are available to mothers with Keystone First coverage. If you are a Keystone First member or know a Keystone First member who is interested in learning more about the PEARL Program, call 610-619-8461 or visit www.crozerkeystone.org/PEARL.
Healthy Living in Your Inbox