Leadership Transition Announced at Crozer Health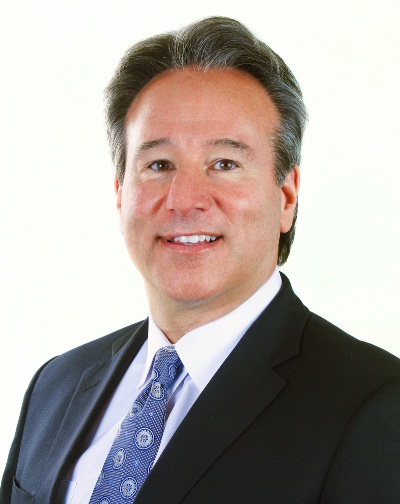 Peter Adamo has been named CEO of Crozer Health, Prospect Medical's four-hospital health system based in Delaware County, Pa. Adamo, who held the President and CEO position at Prospect's Waterbury Hospital in Waterbury, Conn., since August 2017, began transitioning to his new role at Crozer Health on Feb. 10.
Sharif Omar, who served as Crozer Health's CEO since Nov. 2018, is relocating with his family to Saudi Arabia where he has accepted the role of Advisor to the Ministry of Health.
Adamo, a highly qualified health care executive with deep roots in the Philadelphia health care market, has extensive experience in hospital leadership, management, and operations. Adamo oversaw Prospect's $27 million capital investment in Waterbury Hospital for extensive facility upgrades and state-of-the-art medical equipment and technology. The Waterbury Hospital system has seen growth in admissions and emergency department, outpatient, home health and physical rehabilitation visits. Notably, nearly every clinical quality area has seen improvement, including patient outcomes, readmission rates, and patients recommending the system for care. Both US News and World Report and Healthgrades recognized Waterbury Health as one of America's best hospitals for cardiovascular care and coronary intervention.
Prior to joining Prospect, Adamo served as Regional Chief Executive Officer for Roxborough Memorial Hospital, Lower Bucks Hospital, and Suburban Community Hospital, all in the Philadelphia region. He began his career at Graduate Hospital in Philadelphia and since then he has held a number of executive positions in hospitals and health care settings across the country. He earned his industrial engineering degree at Rutgers University in New Jersey and his master's degree in business administration at the University of Texas, El Paso.
"I am excited to return to the Philadelphia area and to Delaware County in particular," said Adamo. "The Crozer Health team and its physician colleagues have built a great success story, and I'm eager to be part of it. I look forward to building on the many positive clinical and operational gains that have resulted at Crozer Health from Prospect's investment and stewardship, most recently under Sharif's leadership. I want to thank Sharif for his service at Crozer Health and to wish him every success in his new endeavor."
Since acquiring Crozer Health in July 2016, Prospect has committed approximately $100 million in capital improvements that are benefiting patient care in physician offices, inpatient facilities and outpatient centers throughout the health system. Prospect also has contributed more than $196 million to the Crozer Health defined benefit pension plan, securing the retirement resources of thousands of health system employees, and has contributed more than $38 million to the Crozer Health employee 401(k) plan, giving employees a tax-deferred option to improve their financial security in retirement.
The capital improvements funded by Prospect at Crozer Health encompass a range of areas, including facility upgrades, strategic initiatives, clinical equipment, physician network, and information technology. Notable examples include:
Prospect's investments in Crozer Health and partnerships with large private practices have enabled the health system to grow key service lines, including neurosciences, cardiovascular, and orthopedics. Other priority service lines that Prospect has committed resources to include women's health, bariatric surgery, trauma surgery, and burn prevention and treatment. Additionally, under Prospect, behavioral health services were consolidated to the Crozer-Chester Medical Center campus to provide efficiencies and improve access to acute and ambulatory care.
New services and treatments include pediatric and adolescent gynecology, an opioid use disorder center of excellence, high-acuity stroke care, deep brain stimulation neurosurgery for tremor patients, transcatheter aortic valve replacement (TAVR), a center for dizziness and balance, and a comprehensive memory program. Additionally, in March 2017 Crozer Health opened First Steps, a much-admired 52-bed inpatient behavioral health unit at Crozer-Chester Medical Center.
Crozer Health continues to receive major awards and recognition from independent national accreditation and rating organizations. In 2019, the health system's hospitals were recognized by U.S. News & World Report for high performance. In 2019, Crozer-Chester Medical Center, Taylor Hospital and Springfield Hospital were also recognized as among Pennsylvania's top 26 hospitals. Crozer-Chester Medical Center was recognized as one of Philadelphia's highest performing hospitals, and for high performance in four specific types of care – knee replacement, hip replacement, heart failure, and chronic obstructive pulmonary disease. Delaware County Memorial Hospital was recognized for high performance in heart failure.