Medicaid Expansion
Pennsylvania's traditional Medicaid expansion is here!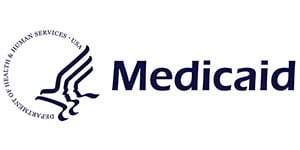 Pennsylvania has adopted the Affordable Care Act's (ACA) Medicaid expansion to low-income adults, creating a new coverage option for adults who were previously excluded from the program.
How to Apply
The fastest way to find out if you qualify for Medicaid is to apply online at COMPASS.
You may also call the Consumer Service Center at 1-866-550-4355 to apply over the phone. Paper applications are also available at your local county assistance office.
HealthChoices - Managed Care Plans
Individuals who are eligible for HealthChoices will be asked to enroll in a managed care plan.
Soon after you receive your eligibility notice you will receive a Welcome Packet from PA Enrollment Services that will give you information on how to choose a provider and a health plan.
Once you receive your packet you may also visit www.enrollnow.net or call PA Enrollment Services at 1-800-440-3989 for more information and help with picking a provider and a plan that is right for you.
Crozer Health is a participating provider with all four of the HealthChoices plans in Southeastern Pennsylvania
You may also visit each of the plans' websites to learn more about what each plan offers.
Questions?
If you have questions about your statement, online bill pay, healthcare coverage or financial assistance, we're here to help.