Here's What's New at Springfield Hospital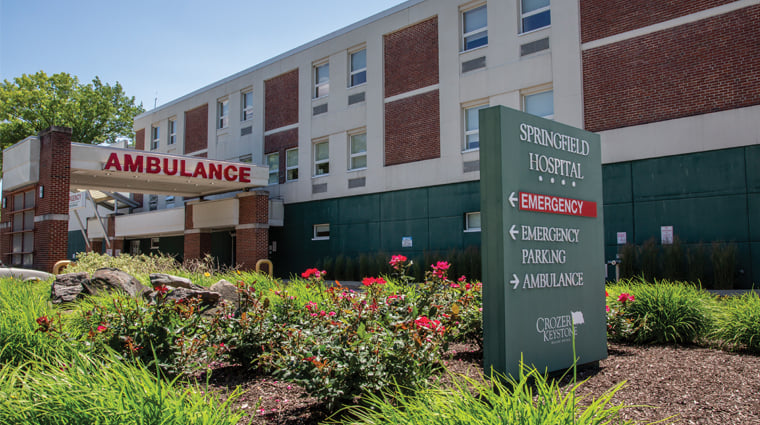 The new standard of care at Springfield Hospital is taking the form of a rejuvenated patient-centric facility, an improved quality of care, and an excellent experience for patients, their families, and their doctors.
The hospital's patient rooms are private and senior-friendly, allowing our team to provide quality care specific to older adults who need a safer environment. Our integrated care model includes a clinical team trained in critical care, working hand-in-hand with social workers, case managers, and home health professionals. Also conveniently located on our beautiful suburban campus is the Healthplex Sports Club and our physician office building, so get well…and stay well.
A Comfortable Experience for Women
We want you to be comfortable. We want you to be confident. So when we refurbished our women's imaging center, it was more meaningful than simply updating our equipment. We made our waiting area comfier and inviting, we picked tranquil colors and we paid special attention to lighting.
Access is easy and friendly for both you and your doctor, but remember that you don't need a physician's prescription to get a screening mammogram. And ask us about our DEXA scan capabilities while you're here, so you know where you stand against osteoporosis.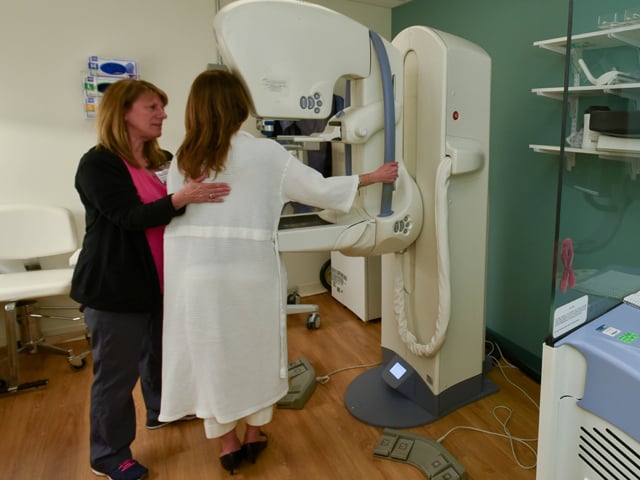 Privacy When You Need it Most
We've nearly doubled our bed count, and all inpatient rooms are now private!
Having a private inpatient room means you can have uninterrupted, personal discussions with your doctors and your family. It's a quiet, restorative environment that promotes healing. Remember also, evidence shows that private inpatient rooms reduce the risk for hospital-acquired infections.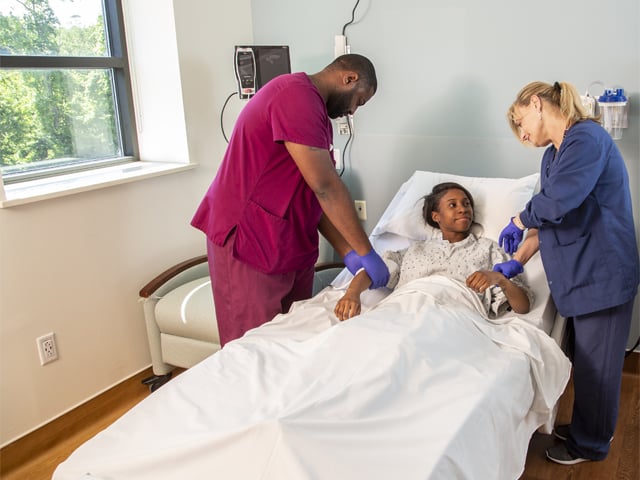 Quality and Confidence
Integrated care starts here at Springfield Hospital, and extends to the entire Crozer Health and beyond. New to this campus is wound healing, weight-loss surgery, and expanded general surgery.
A new MRI and new interventional radiology
State-of-the-art inpatient monitoring
A comfortable new short-procedure unit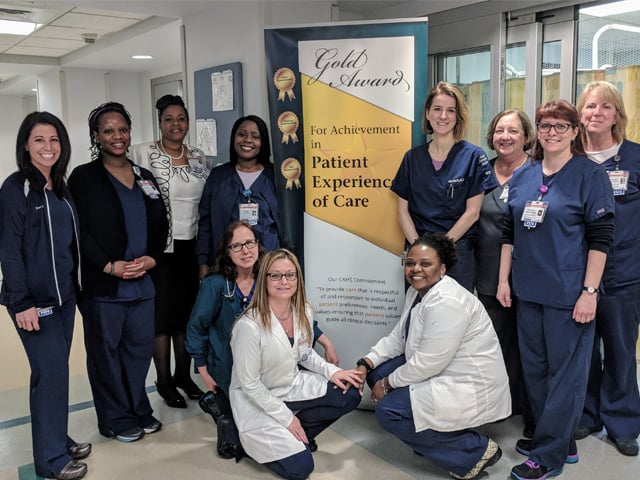 And more...
Our continuum of care and our fresh new appearance are only the beginning of Springfield Hospital's new era and your confident experience. Take advantage of our hospitable amenities, too!
Valet parking
Clinical Connections, our concierge direct-admit process
A dedicated observation unit
Coming soon – a rejuvenated lobby for both relaxation and convenience!
Call today to make an appointment.
610-328-8700
Testimonials
"I couldn't have received better care than I did at Springfield Hospital physical therapy. They are the most dedicated health care workers I've come across."
April 2019
"They share the common goal of keeping patient well-being paramount at all times."
April 2019
"This hospital has come a long way! I recommend it to everyone. I give this hospital 5 stars!"
May 2019