Culture of Safety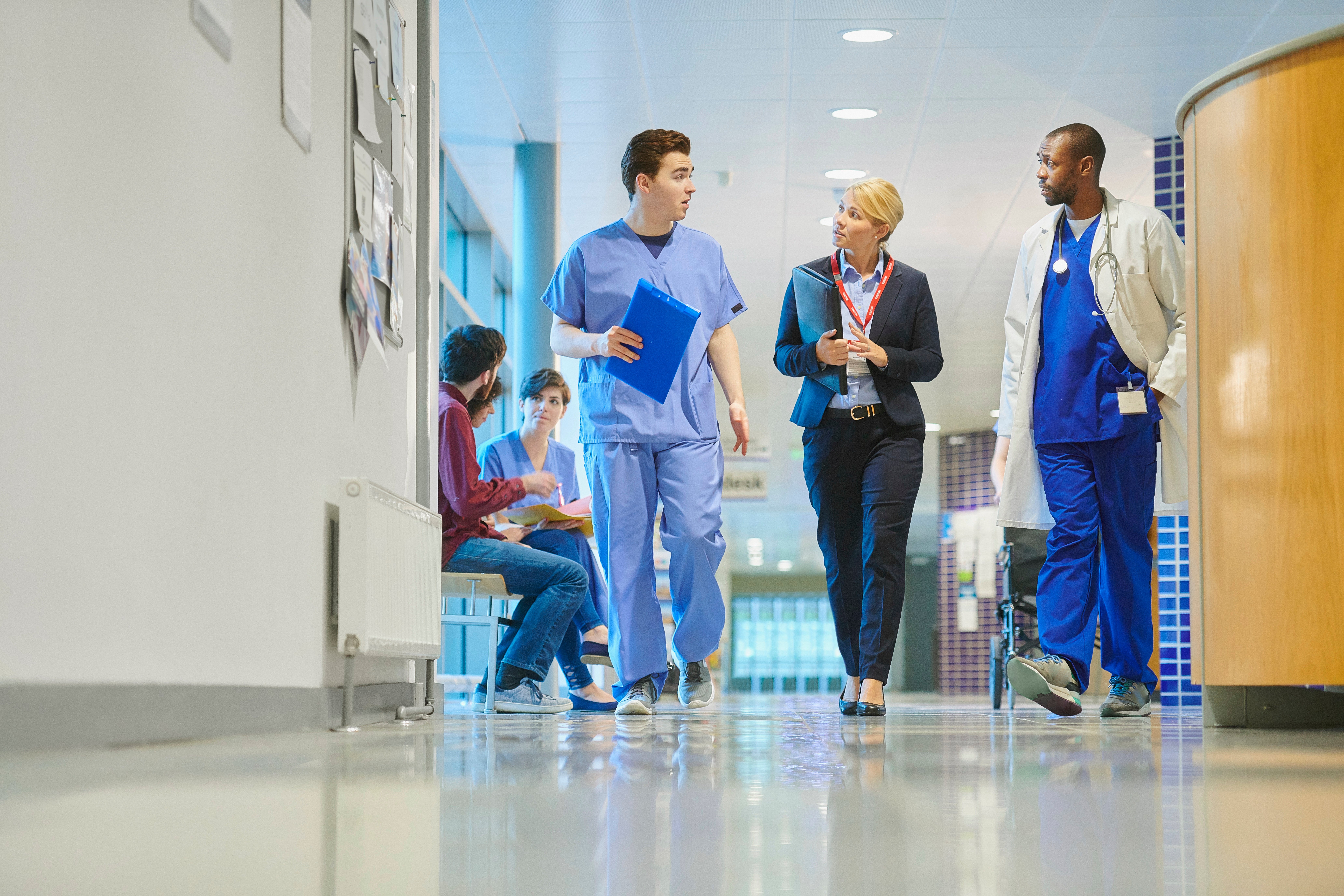 Zero Harm: The Goal of High Reliability
The guiding principle behind all Crozer Health's quality and patient safety efforts is an ongoing initiative to maintain the health system as a High Reliability Organization (HRO). HRO is an operational approach derived from industries like air travel and nuclear power that have stringent safety measures in place to avoid catastrophic accidents.
In health care, HRO emphasizes zero harm in any patient interaction. At Crozer Health, all clinical and support staff are trained in the six HRO safety behaviors: speaking up if they have any concerns about safety, communicating accurately, staying focused on their work, having a questioning attitude and accepting being questioned themselves, listening to patients with empathy, and working together as a team.
"HRO is the model for safety in our organization – not just for direct care providers, but for every employee in every department," said Margaret Drake, MSN, RN, Crozer Health's Chief of Quality and Patient Safety. "Key to HRO is the emphasis on speaking up for safety: If any deficiencies are found, they're reported up to the appropriate people and communicated to the clinical staff so they can quickly be addressed."
Daniel DuPont, DO, who is board-certified in pulmonary disease and internal medicine, held several quality and safety leadership positions at Crozer Health before retiring after 39 years. He credits the systemwide HRO training with helping advance initiatives to reduce falls and HAIs at Crozer facilities. He also believes the health system's longstanding emphasis on HRO has contributed to the effectiveness of its response to COVID-19.
"The HRO tools and principles we had learned over the years helped us deal with this unpredictable thing called COVID," Dr DuPont said. "HRO helped us perform in a structured way as a team when COVID hit." For example, he said, staff in the intensive care unit (ICU) were early adopters of the technique known as "proning" – that is, placing COVID-19 patients in respiratory distress on their bellies, rather than on their backs, to aid their breathing. "Our HRO training allowed us to take this very specialized procedure and use it every day in a highly organized and effective way during the pandemic," he explained.
Watch our video journey: