A Message from the Chair
Thank You for Your Interest in Our Program!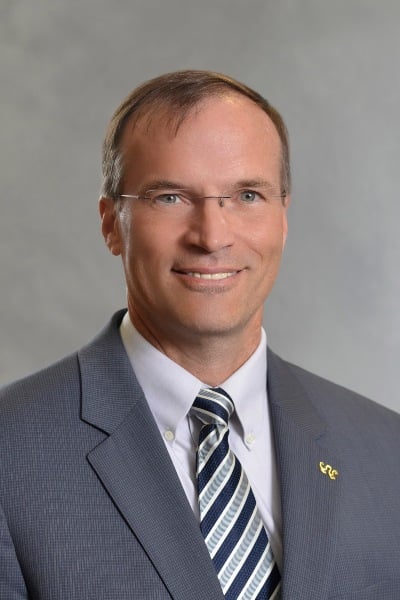 Welcome to our program!
The Department of Emergency Medicine is home to more than 40 board-certified emergency medicine physicians and 20 physician assistants and nurse practitioners. We treat approximately 125,000 patients per year across our four newly renovated emergency departments.
Our faculty provides high-quality, evidence-based, and compassionate emergency care. Fellowship-trained sub-specialists work in the areas of emergency medical services, medical toxicology, and point-of-care ultrasound.
Our hospital serves as the only trauma center for Delaware County, and we have a nationally recognized Burn Center. We are also a STEMI receiving hospital and boast one of the nation's only Neurological Emergencies ED. The diversity, complexity, and acuity of our patients is comparable to larger academic medical centers.
Crozer Health has a long commitment to high-quality medical training. As a thriving emergency medicine residency program, Crozer will provide you with the opportunity to experience emergency medicine in a high-volume, high-acuity emergency department while still providing a nurturing, supportive working environment with oversight and mentoring from our outstanding faculty.
We are a regional medical campus of the Drexel University College of Medicine and our residents and faculty have many opportunities to teach medical students. We also welcome all students to rotate with us and to apply to our residency program.
Best wishes for a bright future!
Richard Hamilton, M.D., F.A.A.E.M., F.A.C.M.T., F.A.C.E.P.
Emergency Medicine Chair, Crozer Health
Professor and Chair
Department of Emergency Medicine
Regional Associate Dean
Drexel University College of Medicine
How to Apply
The Crozer-Chester Medical Center Emergency Medicine Residency Program participates in the National Match Process using the Electronic Residency Application Service (ERAS®).
Contact Us
Questions and other inquiries regarding the program can be made to Shayna Caliman at Shayna.Caliman@crozer.org or 610-447-6671