Internal Medicine Residency Program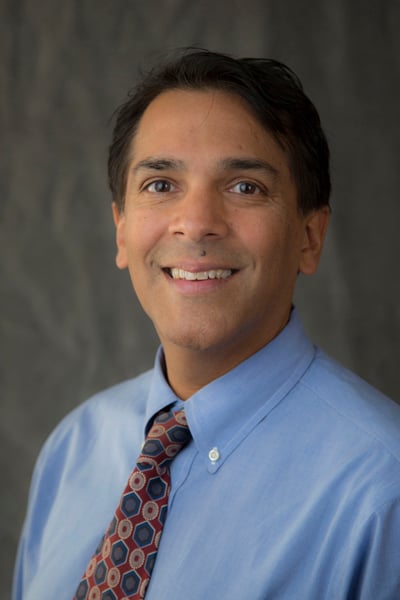 We are very proud of the educational opportunities we offer our residents.
Our program is centered at Crozer-Chester Medical Center, a 300-bed tertiary-care teaching hospital in Upland, PA. Our state-of-the-art hospital functions as a tertiary-care center for a large geographic area, permitting our residents exposure to all facets of internal medicine and its subspecialties. At the same time, we are community-oriented and collegial - an environment where faculty and residents take the time to get to know their patients and also support each other's professional growth.
As the Accreditation Council for Graduate Medical Education (ACGME) begins the process of a Single Accreditation System for all post-graduate residency training, our Internal Medicine Residency Program now accepts applications from students graduating from allopathic and osteopathic medical schools. Once a medical student is accepted for an interview, the match will take place through the National Resident Matching Program (NRMP) process.
In the program, residents have the opportunity to develop the knowledge, skills, and attitudes necessary to become outstanding physicians. Our faculty possess expertise in all areas and subspecialties of internal medicine and provide a high-quality and well-rounded training experience. We place equal emphasis on a broad array of primary care, subspecialty and non-internal medicine experience. Our ambulatory training includes geriatric and adolescent medicine experiences as well as a superb continuity practice in a state-of-the-art facility. On the hospital side, the resident is exposed to all facets of inpatient medicine including cutting-edge subspecialties, critical care, and a busy hospitalist service.
Scholarly activity is emphasized via a mandatory team-based program allowing each resident to participate in six projects throughout their residency.
By the completion of our program, our residents are proficient and confident in the skills required to start or join a practice or pursue subspecialty training.
Thank you for your interest. Please take the time to explore the Internal Medicine site in its entirety and visit the other excellent residency programs that Crozer Health offers.
Sincerely,
Ashish Rana, M.D., FACP
Professor of Medicine, Drexel University College of Medicine
Associate Chair of Academic Affairs, Department of Medicine
Program Director, Internal Medicine Residency
Crozer-Chester Medical Center
Upland, Pa.
Contact Us
For more information, please contact:
Dr. Ashish Rana, Program Director
Internal Medicine Residency
Crozer-Chester Medical Center
Department of Medicine - 3 East One Medical Center Boulevard
Upland, PA 19013-3995
Phone: 610-447-6370 or 1-866-509-1771 outside the United States
Fax: 610-447-6373
E-mail: ccmcdom@crozer.org