Employee Perspectives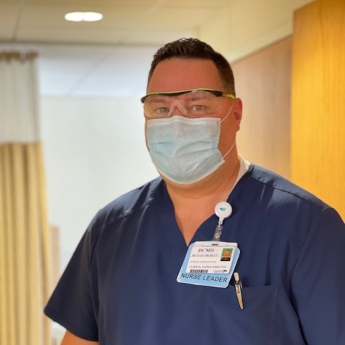 Nick Brunetti, BSN, R.N.
"I love working at Crozer Health because of the daily interactions with everyone from the facility. On a routine day I am able to interact with every department from patient transport to the CNO here at Delaware County Memorial Hospital. Everyone is dedicated to quality patient care and very friendly.
"I would strongly recommend that friends and past co-works of mine consider becoming part of the Crozer Health team. This is a unique facility where there are tremendous opportunities for growth, but you also feel empowered to communicate any ideas to improve the workplace. These ideas are actually heard all of the way up the chain of command which encourages employees to be proactive in constantly trying to improve the workplace.
"I immediately felt a sense of comfort and belonging as everyone that I had encountered during my interview. Working at Crozer Health has definitely empowered and provided me with opportunities to grow as a nurse as well as a leader."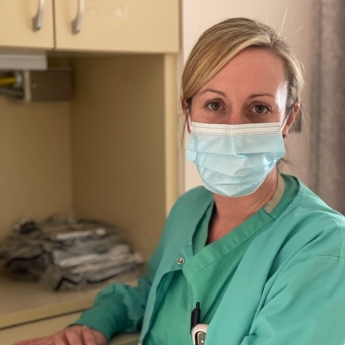 Jessica Daly, BSN, R.N.
"Crozer Health helped me achieve my BSN by providing tuition reimbursement. I worked and was able to obtain my goal without the burden of school loans.
"I enjoy working for Crozer Health because everyone works as a team. Those I work with are not just my coworkers, they are my family. We come together each day to give our patients the best experience we can and help each other along the way to make it happen.
"I find joy in being able to take care of people in their time of need and having the ability to educate and give them the knowledge to make their surgery a success."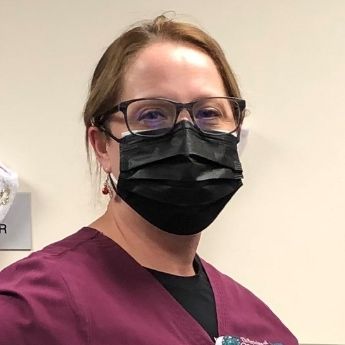 Susan Esparza, Certified Medical Assistant/Medical Receptionist
Crozer Health was recommended to me as a great place to work, and it is! I've stayed because of the great benefits and advancement opportunities.
The people I work with in my practice are like family, not just coworkers!
Susan is a Certified Medical Assistant/Medical Receptionist with Family Medicine at Woodlyn.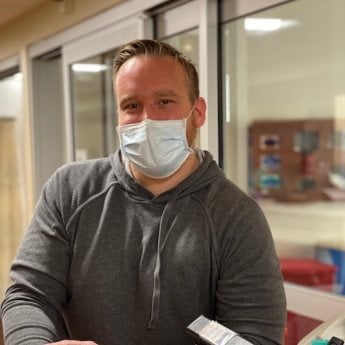 Nick Insogna, BSN, R.N.
"The staff is very strong, resourceful, and professional. There is an excellent team dynamic. Great people.
"Crozer presents a challenging and fast-paced environment that forces R.N.s to get up to speed quickly. The veteran staff is always willing to help an R.N. presented with a foreign situation and find a solution that is best for the patient. Crozer builds strong nurses."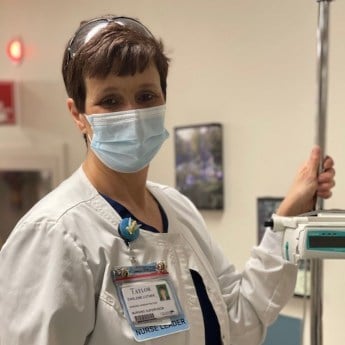 Darlene Luther, MHSA, BSN, R.N.
"I have been at Taylor over half of my life. I came to be closer to my family but soon found a new extended family. Taylor has always been about community and family to me. My favorite part of my day is when I see a patient or family that I took care of and they ask, 'Are you still here?'
"I started as a staff nurse in 1988 and have been at Taylor for 33 years. In 1991, I took an Assistant Nurse Director position for the Rehabilitation Unit and the Medical-Surgical units and when the Nursing Director left, I was promoted. With the birth of my first son in 1997, I became a PRN Nursing Supervisor. In 2000, I took a weekend supervisor position and have been in it since.
"I graduated from nursing school in 1986 from Temple University and received my Master's in Health Service Administration from St Joseph's College in Maine."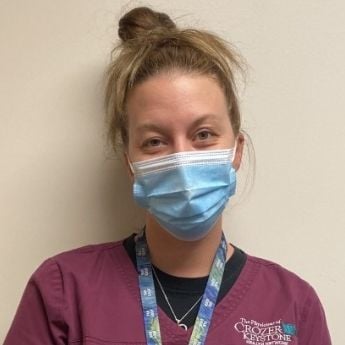 Rosemarie Lynch, MR
I joined Crozer Health to advance my career in the medical field. It's a great place to work with room for advancement. I've become familiar with medical terminology and my coworkers have become family!
Rosemarie is a Medical Receptionist with Family Medicine at Woodlyn. She received her associate's degree in communications from Delaware County Community College.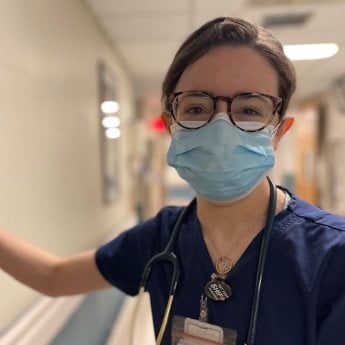 Amanda McFadden, R.N.
"I joined Crozer Health so I could make a difference in my home community. I've stayed because of the camaraderie I have with my colleagues and for the unique opportunity to care for members of the community. Everyone from management to EVS welcomed me with open arms! They were always willing to answer any questions I had and were always available if I needed them.
"Crozer Health provides me with opportunities to grow professionally by offering tuition assistance and partnerships with area universities as well as encouragement to advance my career. Getting to meet and work with people from various disciplines and populations as well as meeting people from different walks of life brings me joy."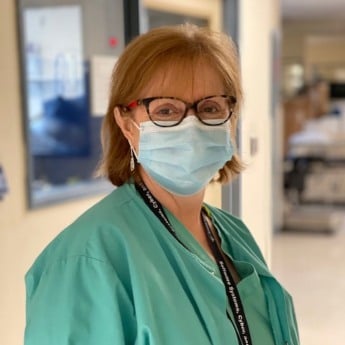 Janet McGraw, BSN, R.N.
"I joined Crozer Health due to a recommendation by a friend who worked at DCMH. I attended an open house and started out per diem in the surgicenter/6EAST/PACU. I moved up to part-time, then full-time. I was welcomed with open arms.
"I just had my 20-year anniversary! I stayed because I love what I do and my coworkers are like family. I also love my 2-mile commute!"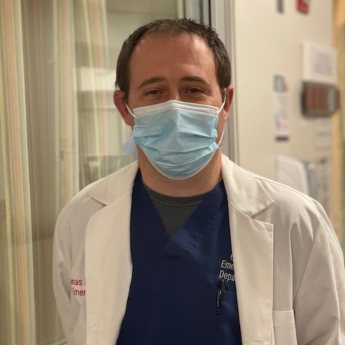 Thomas McKniff, MSN, R.N., CEN
"Working at Crozer Health is a great experience. You have a hospital that is a community institution, yet also is doing all the major things that a large university-affiliated hospital is known for. In addition to the amazing learning opportunities, Crozer Health has the best team, which truly makes this a great career choice!
"Crozer Health truly believes in career development and advancement. I had the opportunity to start my career as a Patient Care Technician, while finishing school. Once completed, I was afforded the opportunity to participate in the brand-new Emergency Nurse Residency Program that started in 2006. Throughout my time at Crozer Health, I have been very fortunate to progress as my career has changed. This progression has led me to my current role as the Emergency Department Clinical Director.
"At the time of graduation, Crozer's Emergency Department Nurse Residency was a fairly new practice. I always knew I wanted to work in the ED and this program gave me the opportunity for advanced skill and knowledge which has helped me in my successful career as an ED nurse. One of the best reasons for staying, still till this day, is the amazing team that I get to work with every day."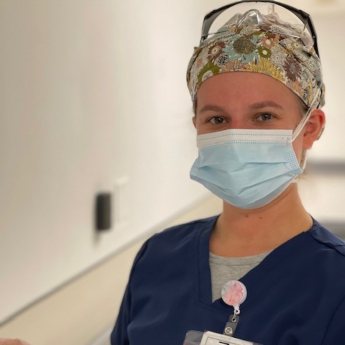 Venita O'Hanlon, BSN, R.N.
"I joined Crozer Health because of the Critical Care Nurse Residency Program. I wanted to transition from school to clinical practice with as much knowledge as possible."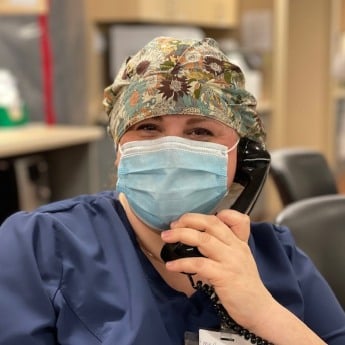 MaryBeth Russell, R.N.
"I enjoy my co-workers. I think we have a fantastic group of people here at DCMH. I look forward to my interactions with all of my fellow nurses, directors, respiratory therapists, PCTs, housekeeping, transporters, etc. They are the reason I love my job.
"DCMH is like a family, everyone knows one another and it makes coming to work a joyful experience."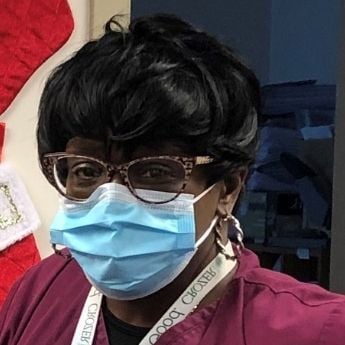 Quana Shuler, MA
I joined and stayed at Crozer Health because of the ability to offer and receive a great health care experience. They've provided a safe environment during these trying times.
Quana is a Medical Assistant with Family Medicine at Woodlyn. She is a graduate of Star Career Academy.
Lakeisha Solomon, Certified Medical Assistant/Medical Receptionist
Crozer Health is a good place to work to advance your career in the medical field, and they care about keeping their employees safe. They offer good benefits and flexible schedules. I've stayed because it's a great family environment!
Lakeisha is a Certified Medical Assistant/Medical Receptionist with Family Medicine at Woodlyn. She is a graduate of Star Technical Institute and Chester High School.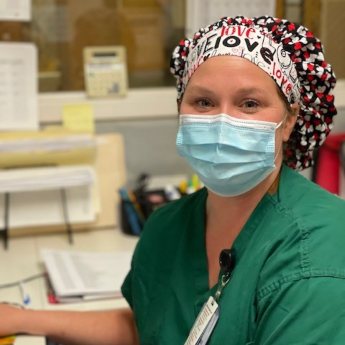 Nicoale Steinmacher, BSN, R.N., CNOR
"I have been working at Taylor for almost 18 years. What I like most is the sense of family. I have basically 'grown up' with my coworkers on various units and have made lifelong friends along the way. We all look out for one another and work as a team.
"I have been able to grow professionally through the tuition reimbursement program that Crozer Health offers. I started working at Taylor in 2003 as a Surgical Tech. I was enrolled at Neumann University in the BSN program. The tuition reimbursement helped with some of the financial burden. Crozer Health also reimbursed me for a certification course, as well as the cost of the certification exam, and I received a bonus for my certification. I have also had the opportunity to serve on various councils during my time at Taylor."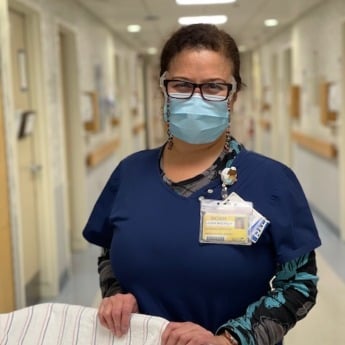 Laura J. Walbach, BSN, RNC
"I joined Crozer Health for its community involvement and reputation in Delaware County. I stay for personal and career growth, and involvement in my unit.
"I am proud of our investment in administering COVID-19 vaccines.
"The general atmosphere in the hospital and health system promotes employee and community camaraderie; we are one big family."