Urinary Incontinence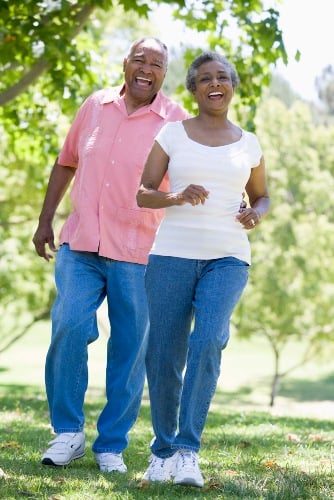 Are you constantly on the search for a bathroom when you are away from home? Do you worry that you won't make it in time and will have an "accident?" Have you ever felt a strong urge to urinate and you just go a little bit …and then have to run to the toilet again soon after?
These are some symptoms of temporary or chronic loss of bladder control called urinary incontinence (UI). While this problem mostly affects older people and women over age 50, it can affect people of any age with certain conditions.
Today, it's estimated that about 33 million Americans suffer from (UI. But, the numbers aren't certain. That's because many people think it's an inevitable part of aging or are too embarrassed to tell anyone or even seek help.
The good news is that you don't have to suffer in silence anymore. Poor bladder control can be treated effectively with medications, techniques, and even minimally invasive surgery. Crozer Health is here to help.
What causes urinary incontinence?
Urinary incontinence occurs when the normal pattern of urinating is disrupted.
Normally, when the bladder fills up, we get an urge to urinate. When we are ready to urinate, our muscles relax and allow the urine to flow out of the body through the urethra.
Usually, that happens when we expect it to.
But, when something blocks the flow or interferes with the pelvis's muscles that control urination, we may leak urine or be unable to hold back the flow. The reasons can be temporary or longer term.
Temporary causes of UI include:
Urinary tract infection (UTI). Note that this often is the first and only symptom of a UTI.
Weakened pelvic muscles from pregnancy, childbirth, or menopausal hormone changes.
Vaginal infection or irritation.
Some medications.
Longer-term causes include:
Weak bladder muscles.
Overactive bladder muscles.
Weak pelvic floor muscles.
Nerve damage from diseases such as multiple sclerosis, diabetes or Parkinson's disease.
Conditions such as arthritis that may make it difficult to get to the bathroom in time.
History of childbirth
In women, hysterectomies or, in both men and women, other bladder or pelvic surgeries that affect the pelvic floor muscles.
Being overweight or obese
Smoking
Family history of UI
Cognitive impairment
Most incontinence in men is related to the prostate gland and may include:

Prostatitis, which is a painful inflammation of the prostate gland.
Injury or damage to nerves or muscles from surgery or radiation for prostate cancer or other conditions.
An enlarged prostate gland (called benign prostate hyperplasia or BPH) that blocks the urethra.
There are three major types of urinary incontinence patterns:
Stress urinary incontinence (SUI) — when urine leaks from pressure put on the bladder, such as exercise, coughing, sneezing, laughing, or lifting heavy objects. This is the most common among younger and middle-aged women. It can also begin around the time of menopause.
Urge or overactive bladder (OAB) incontinence — when leakage occurs after a sudden need to urinate. This may be related to diabetes, Alzheimer's disease, Parkinson's disease, multiple sclerosis, or stroke.
Overflow incontinence — when small amounts of urine leak over time. Symptoms range from a constant dripping (called "dribbling") to frequently urinating just a small amount. This can occur because the bladder cannot be completely emptied. In men, an enlarged prostate may block the urethra. Diabetes and spinal cord injuries can also cause this type of incontinence.
Plus, some people may have a combination of UI types, such as stress incontinence and an overactive bladder.
Treatment Options
Luckily, there are more UI treatments today than ever before.
Start by seeing your doctor or a urologist; women may want to visit a urogynecologist in particular.
After an examination and a detailed review of your overall health, medical conditions, physical capabilities, and other factors, your doctor will determine which approaches may improve your symptoms.
While medication and minimally invasive surgery are sometimes required to fix the problem, some kinds of UI symptoms can improve with the following approaches:
Bladder control training to increase pelvic muscle strength (Kegel exercises).
Biofeedback training that makes you more aware of the signals your body is sending when you have to urinate.
Timed voiding, which involves urinating at set intervals that increase over time. This helps extend the time between urination.
Lifestyle changes such as losing weight, quitting smoking, reducing caffeine and alcohol intake, preventing constipation, and avoiding activities like lifting that put pressure on your bladder.
Crozer Health Can Help
If your daily life is interrupted by UI problems, talk with one of Crozer Health's urology specialists. They will work closely with you to figure out ways to improve your bladder control. They use the latest treatments and techniques, including minimally invasive surgery, to help reduce the stress and problems caused by UI.
There's no need to suffer in silence anymore. Talk with a Crozer Health urology specialist today.
Sources: American Urological Association, National Institutes on Aging.
Contact Crozer Health Urology
For more information on urinary incontinence or any other urological condition, visit our urology services section.