Healthy Attitudes—and Dishes—This Thanksgiving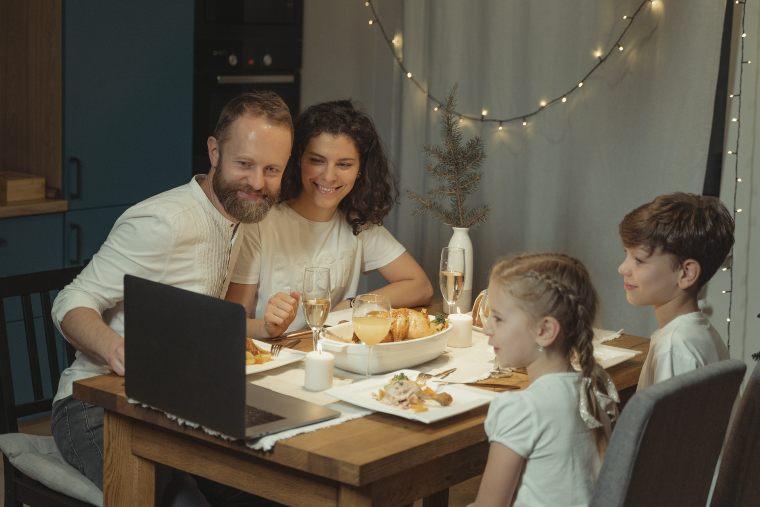 With Thanksgiving fast approaching, dietitians are flooded with questions about how to approach the infamous high-calorie, high-carbohydrate turkey dinner. Sarah Chesky, RDN, LDN believes in an "all foods fit approach." She says, "Ditch the diet mentality, and think about how each dish can fit into a balanced diet." Chesky emphasizes that just because you have a warm slice of grandma's apple pie topped with vanilla ice cream, does not mean you "failed." Her non-diet approach to healthy eating encourages her clients to be accepting of moments like this when the body craves a sweet treat.
"Clients are less likely to overindulge in the 'good stuff' when these food choices are incorporated into a healthy lifestyle," says Chesky. "However, some clients still opt for suggestions to put a healthier spin on some of their holiday favorites to reduce the guilt they feel at the dinner table."
With COVID-19 restrictions sweeping the nation, Thanksgiving is looking a little different for many this year. A smaller family gathering might be the perfect time to test out this healthy spin on some traditional holiday favorites.
Chesky offered some of the following quick tips to boost the nutrient content of some of your favorite side dishes:
Mashed Potatoes – Cut down on calories and carbohydrates by replacing half the potatoes in your favorite mashed potato recipe with mashed cauliflower. To make mashed cauliflower, boil cauliflower florets until soft then mash the cauliflower, as you would regular potatoes, until a smooth consistency develops. The mashed cauliflower can then be mixed in with your favorite potato recipe. Cauliflower adds a good source of vitamin C and folate.
Stuffing – Try using a 100 percent whole-wheat or whole-grain bread instead of white bread. Whole-wheat and whole-grain options provide a great source of fiber, healthy fats, and phytochemicals. You can also increase the amount of celery and onions in the recipe to provide an additional source of veggies.
Cranberry Sauce – Try making your own homemade cranberry sauce in place of using the canned options. You can even try cutting down on the sugar content of the recipe or try using honey in place of sugar. Fresh cranberries provide a great source of antioxidants and fiber.
Apple Pie – An apple crumble or crisp can help to cut down on calories, fat, and carbohydrates, as compared to a typical apple pie because there is less crust required. The crust on apple crisp often uses old fashioned oats, which provides a source of whole grains. You can even add mixed berries and walnuts for added flavor and nutrients.