How a Chronic Wound is Diagnosed and Treated
Nearly seven million Americans suffer from chronic, or non-healing, wounds associated with conditions such as diabetes, peripheral vascular disease, and autoimmune disease. Treatment of wounds at Crozer Health is a team-oriented, multidisciplinary approach that's focused on speeding up the healing process, preventing a recurrence, and improving the patient's quality of life.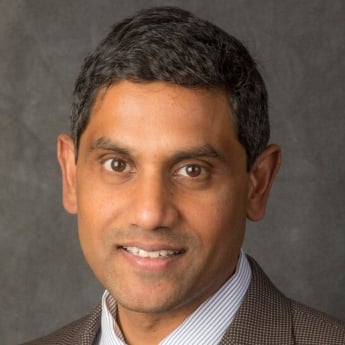 A chronic wound is any open wound that does not heal completely within about a month. They can appear anywhere on the body, but they occur most commonly on the feet, according to Sai Bhaskara Srinivas Sajja, M.D., chief of vascular surgery at Crozer Health.
Untreated, serious complications can develop from a chronic wound, including sepsis, a life-threatening illness caused by the body's response to an infection, which could result in amputation. "It can also create a large economic burden for patients if they lose the ability to earn a living and perform many of their daily functions as the result of a wound," Dr. Sajja said.
In most cases, the initial diagnosis is made by a family doctor, who then refers the patient to an appropriate specialist, such as a podiatrist, or a wound healing center, like the Crozer Health Center for Wound Healing and Hyperbaric Medicine at Springfield. Here, they can be treated by a team of specialists that includes a vascular surgeon.
"Sufficient blood supply is essential for wound healing. That's where the vascular surgeon comes in," Dr. Sajja said. "We'll evaluate the patient to determine if they have poor circulation. If that's the case, we'll work to restore the blood flow, helping to ensure that the wound will heal quickly and completely."