Minimally Invasive Spine Surgery: An Opportunity for Fast Recovery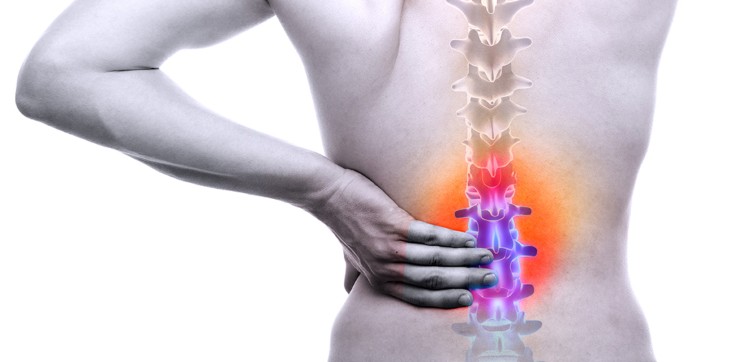 Twenty-four hours after Rich got a lumbar MRI, his primary care doctor said, "So, we have a problem." The results were clear, and the MRI immediately explained nearly two years of pain, numbness, tingling and burning from hips to knees. "Severe spinal canal stenosis," said the MRI report. "Clumping of the cauda equine nerve roots?" He didn't really know what that meant, and she tried to explain it to him, but ultimately she told him to make an appointment with a neurosurgeon, without delay.
A friend had a good experience at Global Neurosciences Institute (GNI) at Crozer and confidently referred Rich to Zakaria Hakma, M.D. He immediately visited GNI's website and found Dr. Hakma's bio. "Among an elite group of dual-trained vascular neurosurgeons…director of GNI's spine program…fellowship trained in neurosurgery and neurocritical care." Rich was convinced, and he made an appointment.
Admittedly, Rich started reading about spinal canal stenosis and other key words he found on his MRI report, which wasn't the smartest thing to do. Google, Wikipedia and WebMD offered either safe textbook explanations, or horror stories of worst case scenarios. Neither was bolstering his confidence.
At their first meeting, Dr. Hakma reviewed Rich's MRI on a computer monitor. His finger traversed the image of Rich's spinal canal and nerves, perfectly healthy and functional at the northern lumbar joints. But the lower he got into the lumbar spine it became obvious. "Here's where we get into trouble," Dr. Hakma said, pointing out the impinged nerves coming from L4 and L5.
"The spinal stenosis that Rich had wasn't unusual," said Dr. Hakma, "but that doesn't mean it wasn't having a negative impact on his life." Rich first noticed a patch on the outside of his left thigh that was suddenly numb. That was a couple years ago, and the patch spread. Eventually, he was having pain in his hips. It kept getting worse, and eventually he stopped hiking. Mowing his property became debilitating. And his daily commute to and from work was making the pain and numbness chronic.
When Dr. Hakma starting talking to him about a procedure known as a laminectomy, Rich had lots of questions based on the scary things he had read online. It didn't take long, however, for Dr. Hakma to explain that for Rich the procedure would be minimally invasive. Everything Rich read became obsolete when Dr. Hakma said those two words.
A "minimally invasive" laminectomy creates only a two-inch incision. Rich learned that he would go home on the same day, and he would need only three weeks out of work to recover. Suddenly, the prospect of ridding himself of chronic symptoms without a long-term disruption seemed within reach. He called GNI at Crozer and scheduled the surgery.
"It wasn't an automatic decision, but the alternative was to live with worsening symptoms," said Rich. "They weren't going away, and they were starting to limit my activities. I understand there are risks to any procedure, but I felt that the nerve compression left untreated would leave me even more vulnerable."
He explained that his experience in the Crozer-Chester Medical Center OR was excellent. Everyone was there for a common purpose that morning. And, he said, it was obvious that the entire team was not only capable, but very talented. Rich's surgery was at dawn, and he was home by mid-afternoon.
"The first week post-surgery was hard, of course," he said. "But by the second week, I was setting new goals every day, and achieving all of them. By the third week I was off pain medication and able to drive. I was amazed at how fast my body was recovering! I went back to work after only three weeks." He said he was also amazed that he was virtually free of nerve pain almost immediately.
"It'll take his body a couple of months to completely recover from the surgery itself," said Dr. Hakma, "and for the damaged nerves to repair themselves. But freeing the nerves from impingement offers immediate relief in cases like his. I'm pleased with his progress post-op, but I'm not surprised. Minimally invasive laminectomies offer a fantastic opportunity for fast recovery."
"There's a trail in Hickory Run State Park that I'm dying to hike," said Rich. "I think I'll hit it this spring."