The Good News About Pelvic Organ Prolapse – It's Treatable
Pelvic organ prolapse is a problem that many women have, but few want to discuss. That's largely because of the varying, though embarrassing, symptoms that can accompany it: a bulge in the vaginal area, problems with intercourse or using tampons, difficulty exercising or walking, and the inability to empty the bladder completely.
"Pelvic organ prolapse is similar to an abdominal hernia, but in a more sensitive location," said Cynelle Kunkle, M.D., a urogynecologist at Crozer Health. "Women shouldn't be fretful or embarrassed. There are a lot of people who have this, and the good news is that it can usually be fixed quite easily."
Commonly caused by pregnancy, obesity or previous vaginal births, pelvic organ prolapse occurs when weakness in the pelvic floor muscles and surrounding tissue allows the internal organs to shift out of place. There are both non-surgical and surgical approaches that can be used to fix the problem depending on the severity of the prolapse and overall health of the patient.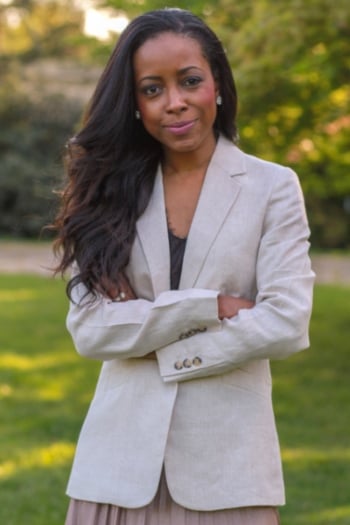 "Pelvic floor physical therapy and the use of devices called pessaries are often quite effective," said Dr. Kunkle. "In fact, studies have shown that greater than 80 percent of women can be successfully fitted with a pessary with continuation rates greater than 60 percent after year two"
Surgery is an option for women who want a permanent solution. This can be done in a minimally-invasive manner with or without mesh, either laparoscopically, robotically, or through vaginal incisions. Minimally invasive options for the treatment of prolapse are associated with high rates of success and low rates of complications. Most procedures are performed on an outpatient basis by Dr. Kunkle at the Crozer Health Surgery Center at Brinton Lake in Glen Mills, Pa. Patients requiring an overnight stay are treated at Crozer-Chester Medical Center. She also operates at Springfield Hospital, and sees patients at the Healthplex Pavilion in Springfield, Pa.
"I often tell women that it's time to seek treatment when pelvic prolapse begins negatively affecting quality of life," said Dr. Kunkle. "If the condition is causing discomfort, vaginal irritation, pain during intercourse, or issues with emptying your bladder, then treatment is definitely necessary."
To make an appointment with Dr. Kunkle at Crozer Health's Female Pelvic Medicine and Reconstructive Surgery practice, call 610-338-1810.