With New Evidence, Stroke Care is Coming into Focus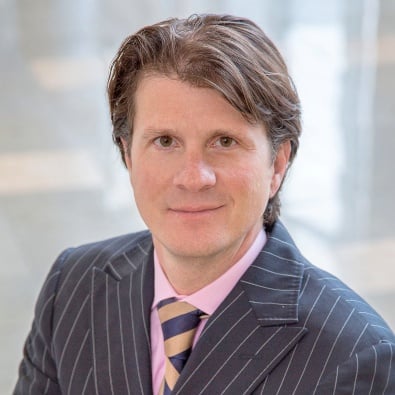 A landmark study has ignited a dramatic shift in stroke care over the last two years, removing much of the ambiguity that had long surrounded one of the primary treatments.
If you had a stroke at some point over the last 24 years and you were brought to an ER within three hours of its onset, you likely would have been given a drug called tPA intravenously. This, theoretically, would have opened the affected artery back up. But it only worked 5 percent of the time in large artery blockages.
The alternative was to remove the clot through a minimally invasive procedure called a mechanical thrombectomy. However, recent studies indicated the treatment didn't help.
As those studies fell under scrutiny for being outdated, a new study, the DAWN Trial, was formed. Every patient enrolled in the trial was given a perfusion scan, a type of CAT scan that shows which parts of the brain can be restored. With those results largely dictating which patients were eligible for a thrombectomy, the success rate soared for patients who underwent the treatment within 24 hours of their stroke.
Each of our brains is different, as is how they respond to a stroke, said Erol Veznedaroglu, M.D., a neurosurgeon at Global Neurosciences Institute at Crozer. "The only way to know if the effects of a stroke are reversible is with a perfusion study," he explained.
When the DAWN Trial was published in The New England Journal of Medicine in late 2017—Dr. Veznedaroglu was a co-author—its protocol immediately became the new standard of care across the country.
More recently, the Crozer Health has also reconsidered the window for administering tPA. As with the thrombectomy, patients are first given a perfusion scan to help determine their eligibility.
"Based on best practice and the data that's out there, Crozer Health is now the only center in the country offering patients IV tPA up to nine hours after their stroke," Dr. Veznedaroglu said. "It's not part of a trial, so we're careful to explain the risks.
"The latest research is indicating the time that's been assigned to the administration of IV tPA was arbitrary, which we've always known on some level. But now we're finally beginning to understand how much time we have and what the circumstances need to be for the treatment to be successful," he said. "Recent studies in Europe have clearly shown that, for the right patients and with the right imaging, we can treat at nine hours, and likely beyond."
Learn more by visiting Global Neurosciences Institute at Crozer's website.