Crozer Health Office of Medical Education Recognizes Outstanding Research at Resident Research Day
Crozer Healthrecently held its 12th annual Resident Research Day in the Clark Auditorium at Crozer-Chester Medical Center on May 24, 2017.
This event honors the dedicated residents and fellows who have worked closely with attending physicians in Crozer Health's seven residency programs to produce original research. A total of 55 posters were presented by residents and fellows with their faculty mentors.
"Every year, we have seen an increased number of projects presented and this year was no exception. We would like to thank the many judges who reviewed the posters, our residents and fellows for the hard work and scientific effort put in the posters, and the faculty advisors for their guidance and willingness to teach," says Christopher Stenberg, MBChB, FAAP, chief academic officer for Crozer Health.
Congratulations to the winners in the following categories:
Case Study: Internal Medicine - "Austrian Triad Complicated by Septic Arthritis and Aortic Root Abscess," Sandiya Bindroo, M.D. Faculty advisers: Charles Geller, M.D., Kshitij Thakur, M.D., and Shafinaz Akhter, M.D.
Quality Improvement: Family Medicine - "Hereditary Cancer Screening: A New Frontier in Prevention," Philip Motley, M.D. Faculty Advisers: Anne Donnelly, M.D., and Elise Hogan, M.D.
Research: Transitional Year - "Stereotactic Body Radiation Therapy for Treatment of Intermediate- and High-Risk Prostate Cancer," Mark Dziemianowicz, M.D. Faculty Advisers: Rachelle Lanciano, M.D., Olusola Obayomi Davies, M.D., Stephen Arrigo, M.D., John Lamond, M.D., Jun Yang, Ph.D., Michael Mooreville, M.D.; Bruce Garber, M.D., Luther Brady, M.D., and Michael Good, R.N.
For more information about Crozer Health's residency programs, visit www.crozerkeystone.org/Residency.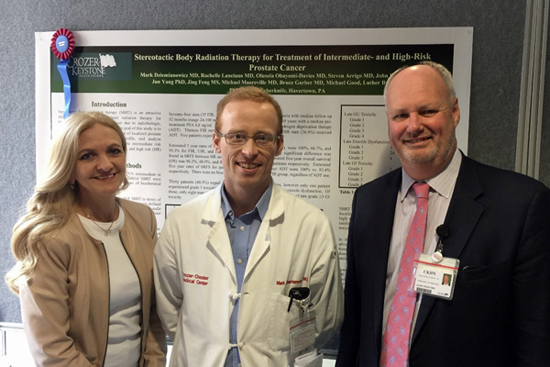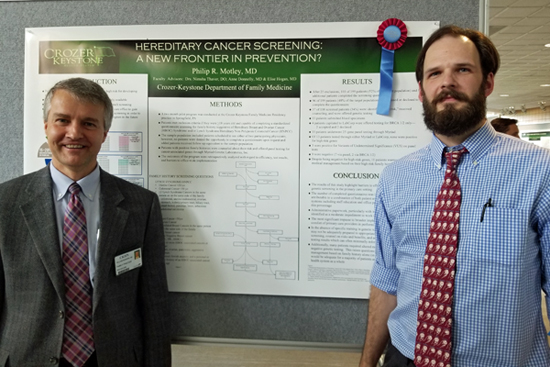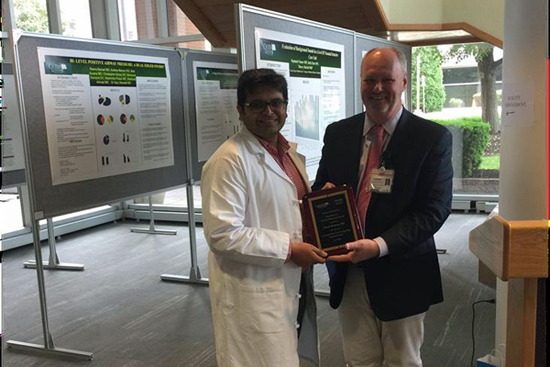 Healthy Living in Your Inbox