Crozer Health Loses Long-Time EMS Leader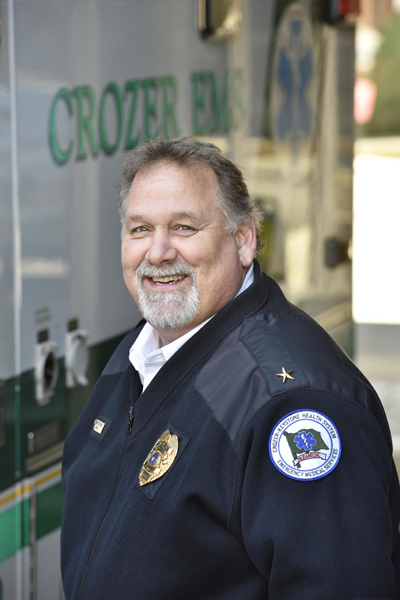 It is with great sadness that Crozer Healthannounces the line of duty death of Emergency Medical Services Chief Robert (Bob) Reeder. According to preliminary information, Bob was on duty this morning at Talen Energy Stadium in Chester, Pa., during a charity event when he suffered cardiac arrest. Despite CPR efforts and immediate transport to Crozer-Chester Medical Center, Bob passed away.
Bob was 61, and was part of Crozer Health's EMS team for 37 years. He spent the last 20 years as chief, and was also president of the Delaware County Emergency Health Services Council for more than 20 years. His leadership efforts in Delaware County were remarkable.
Bob was known for his kind and gentle nature, and for representing Crozer Health with spirit and pride. We at Crozer Health are joined by Delaware County Emergency Services in keeping Bob's wife and family in our thoughts and prayers. Information will soon be shared regarding memorial arrangements.
Healthy Living in Your Inbox