Crozer Health Expands Residency Program; Surgeon Appointed to Penn Faculty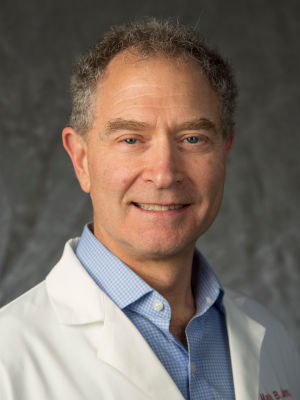 Mark B. Kahn, M.D., FACS, a vascular surgeon at Crozer Health, has been appointed to Clinical Associate Professor of Surgery at the Perelman School of Medicine, University of Pennsylvania.
In addition, Kahn is now site director for the integrated cardiothoracic surgery residents from the University of Penn who rotate at Crozer-Chester Medical Center and program director for Crozer's new general surgery residency program.
Kahn came to Crozer Health last spring from Holy Redeemer Health System, Meadowbrook, Pa. He has performed vascular surgery in Philadelphia-region hospitals since 1990, including Thomas Jefferson University Hospital, Albert Einstein Medical Center and Chestnut Hill Hospital, in addition to Holy Redeemer.
He was chief of the division of vascular surgery and interim chair of surgery at Holy Redeemer. He has also held multiple leadership positions in endovascular and vascular surgery, vascular lab, and wound healing.
Kahn is a graduate of the Thomas Jefferson Medical College and completed residencies at the University of Pittsburgh, the University of Medicine and Dentistry of New Jersey, and the University of Arkansas for Medical Sciences. He is a distinguished fellow of the Society for Vascular Surgery, and past president of the Delaware Valley Vascular Society. Kahn is also widely published.
Kahn sees patients at Delaware County Memorial Hospital in Drexel Hill, Pa., and Crozer Health at Broomall, 30 Lawrence Rd., Broomall, Pa. 19008. He performs surgery at both Crozer-Chester Medical Center, and Delaware County Memorial Hospital. Call 1-833-850-3233 for a patient appointment or 610-619-8566 for additional information about surgical residency programs at Crozer Health.
Get more information about the General Surgery Residency Program at Crozer Health.