Crozer Health Recognizes Seven Employees of the Quarter
Crozer Healthrecently acknowledged eleven employees with Employee of the Quarter awards for the 4th Quarter of 2018. Recipients received a framed certificate and a $100 check.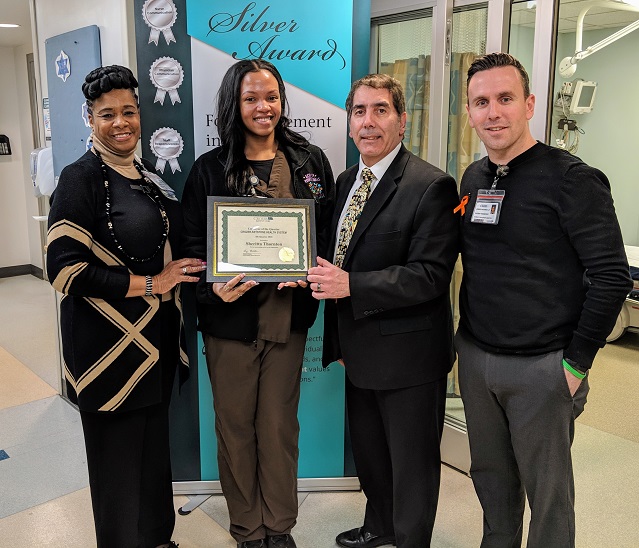 Sheritta Thornton of Philadelphia works in Patient Transport for Springfield Hospital.
"Sheritta is excellent with our patients – she always goes out of her way to talk with them and is fully aware of their individual needs. Sheritta never complains and always goes beyond her duties and responsibilities with a smile. She is an asset to our department and Springfield Hospital," said a colleague.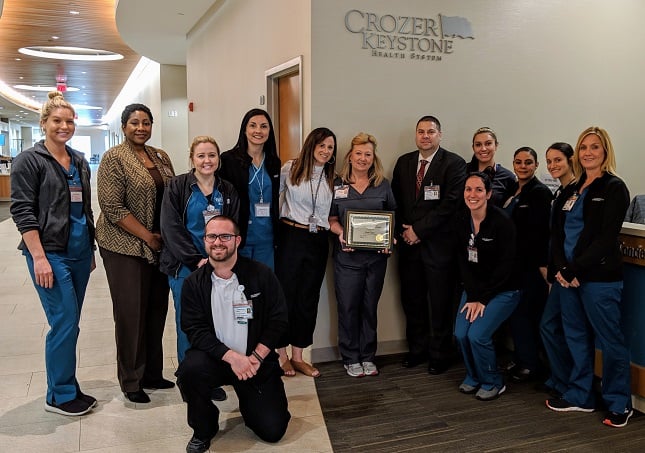 Lisa Giger of Morton works in the imaging department at Crozer Health at Broomall.
A supervisor commented, "Lisa has been working very hard to get our ACR done, all while seeing an increase in patients and working alone most days due to a co-worker on maternity leave. I think this recognition is very much deserved."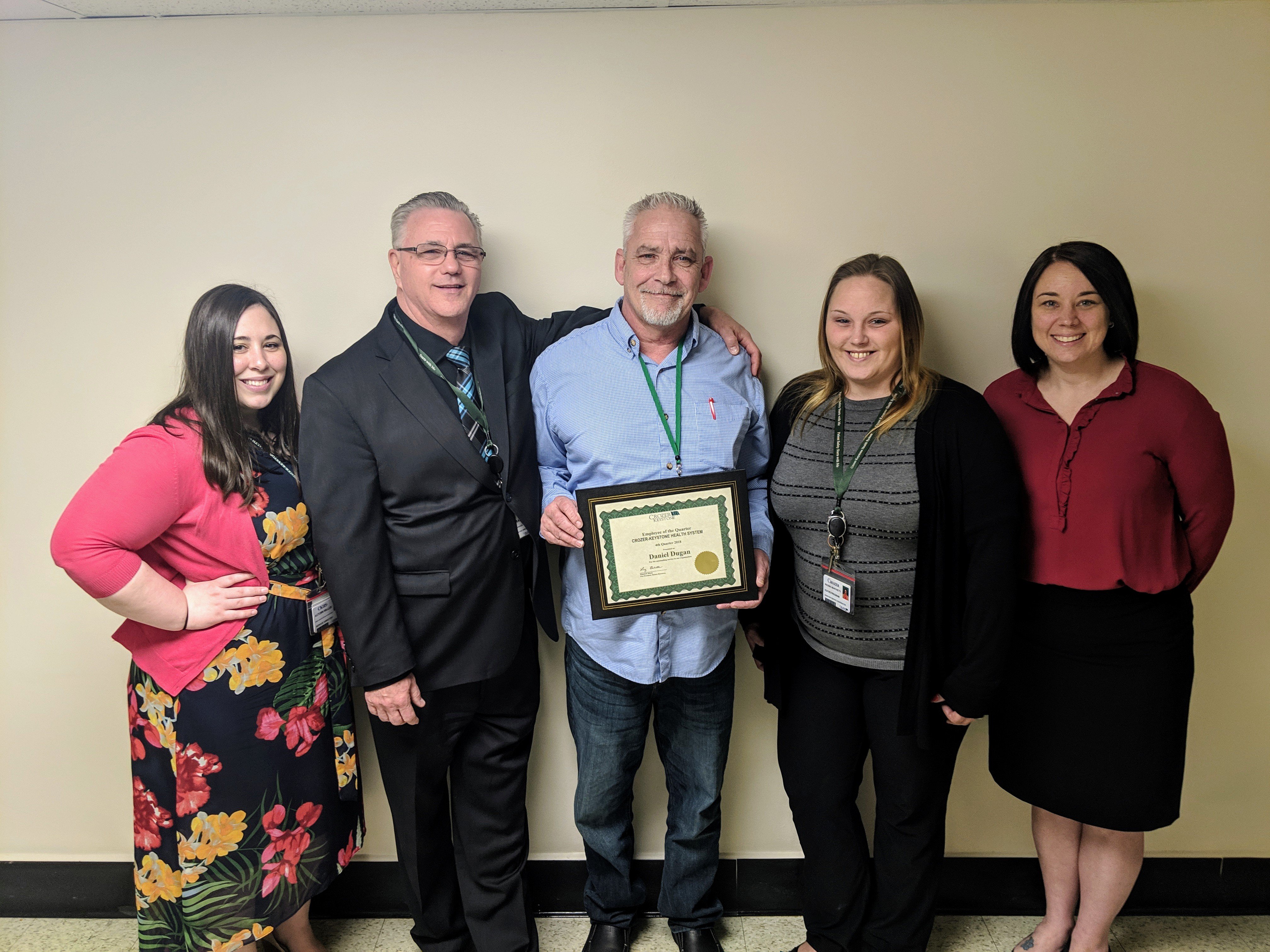 Daniel Dugan of Chester is a Community Campus employee who works as a certified recovery specialist in the Emergency Department at Crozer-Chester Medical Center in Upland.
A colleague said, "Dan is always willing to go above and beyond for every client he encounters. He is always willing to step up and help his co-workers. Dan has a plethora of knowledge and resources to help assist with each individual's needs. He is truly an asset to the team!"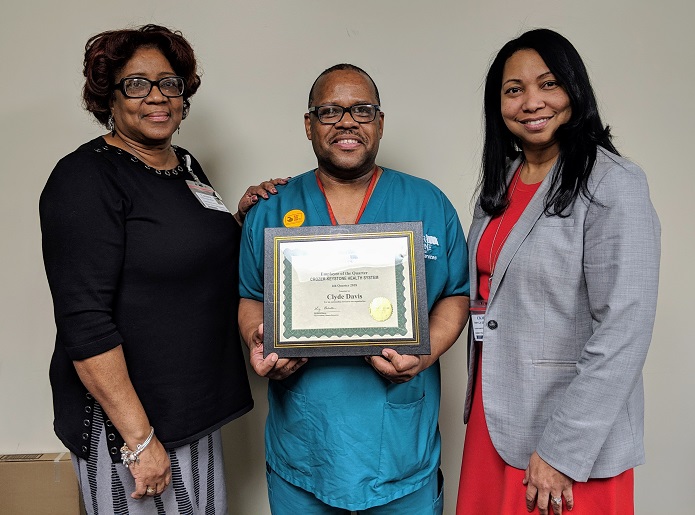 Clyde Davis of Chester works in environmental services at Crozer-Chester Medical Center in Upland.
"Not only does Clyde perform his job well, but he is also extraordinarily polite to all personnel and patients. Clyde is an excellent representation of Crozer Health and has a smile that can light up any room," said a colleague.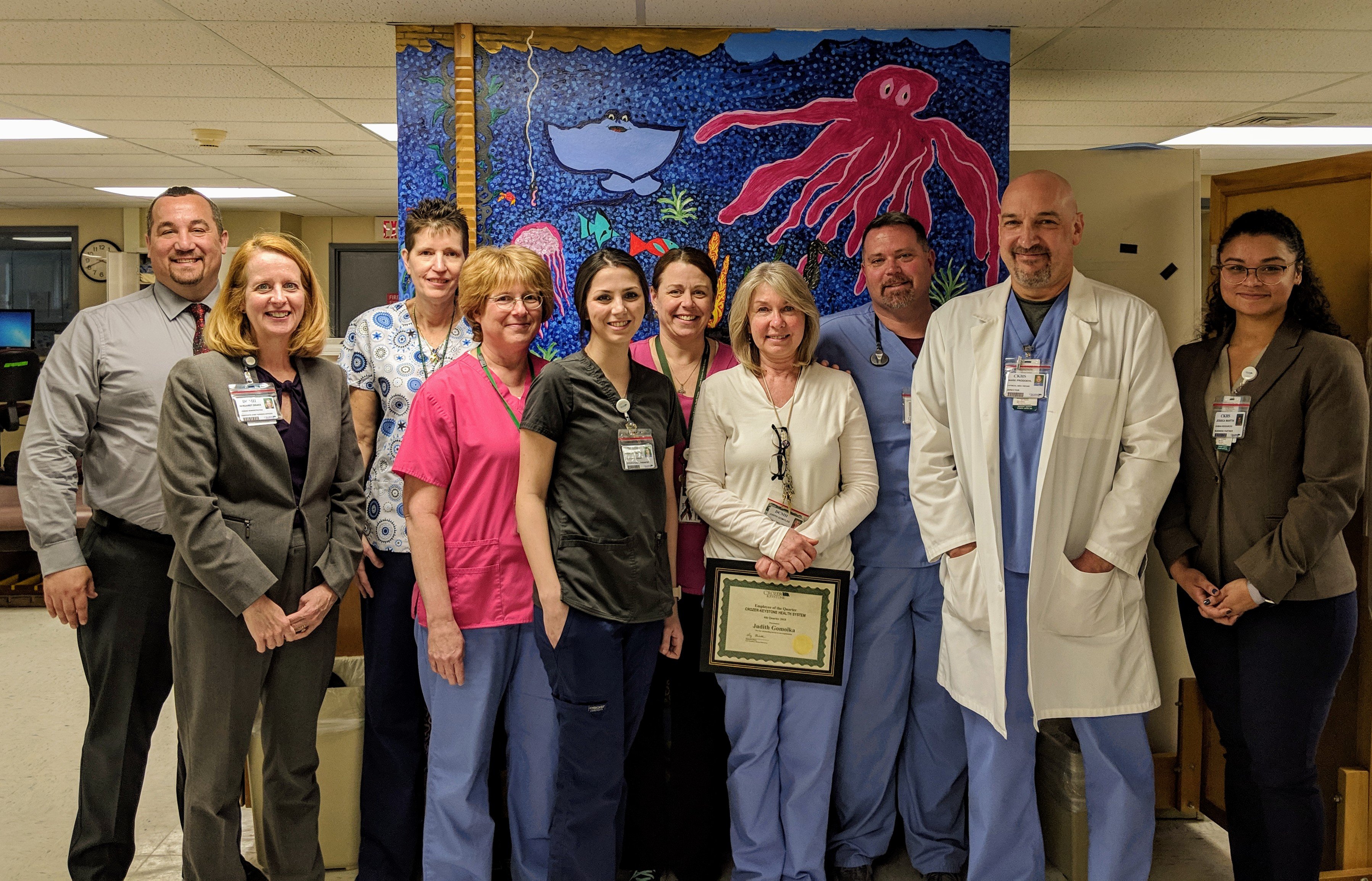 Judith Gomolka of Broomall works in the physical therapy department at Delaware County Memorial Hospital in Drexel Hill.
A co-worker said, "Judy is a stellar employee who has been with this health system for over 30 years as both full time and PRN employee. Although she is currently employed full-time at DCMH, she has worked at all of our inpatient sites as a physical therapist and touched the lives of numerous patients and staff members. Judy is motivated, generous, encouraging, and dedicated to providing the best quality of care to every patient she sees. As a co-worker, Judy is an excellent mentor, listener, and facilitator of new ideas. She is passionate about her career at Crozer Health and it shows any time she interacts with students, coworkers, and patients. Judy is an invaluable contributor to Crozer Health's mission and vision as a provider of excellent, patient-centered care and making this health system feel like a community."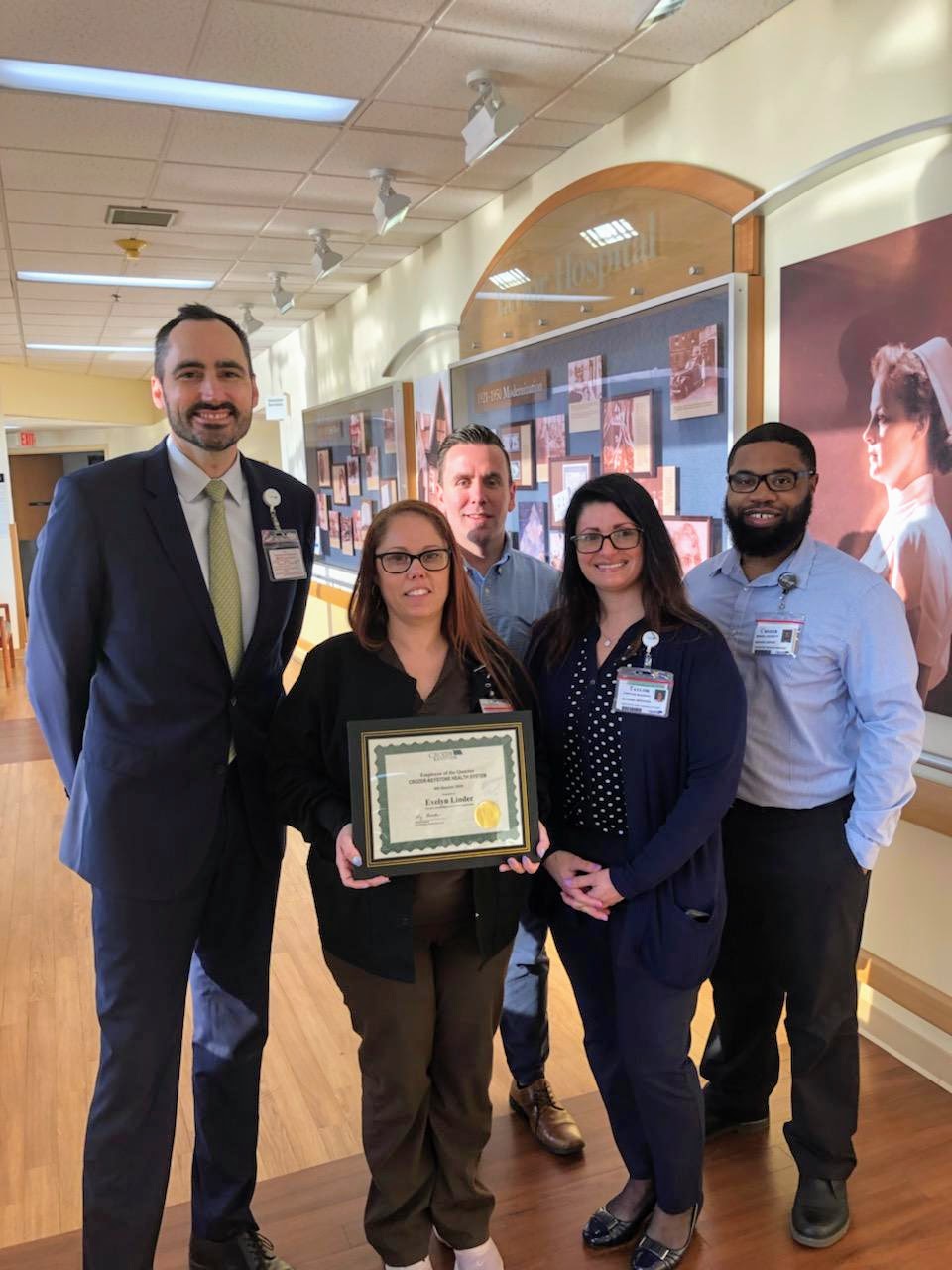 Evelyn Linder of Glenolden works in patient transport at Taylor Hospital.
"Evelyn has been instrumental in our transport transition. She works closely and coordinates with other departments to ensure patients are moved the least amount of times possible. Evelyn communicates well with others and has organized the bed and morgue system. We appreciate her commitment to Taylor Hospital and our patients," commented a colleague.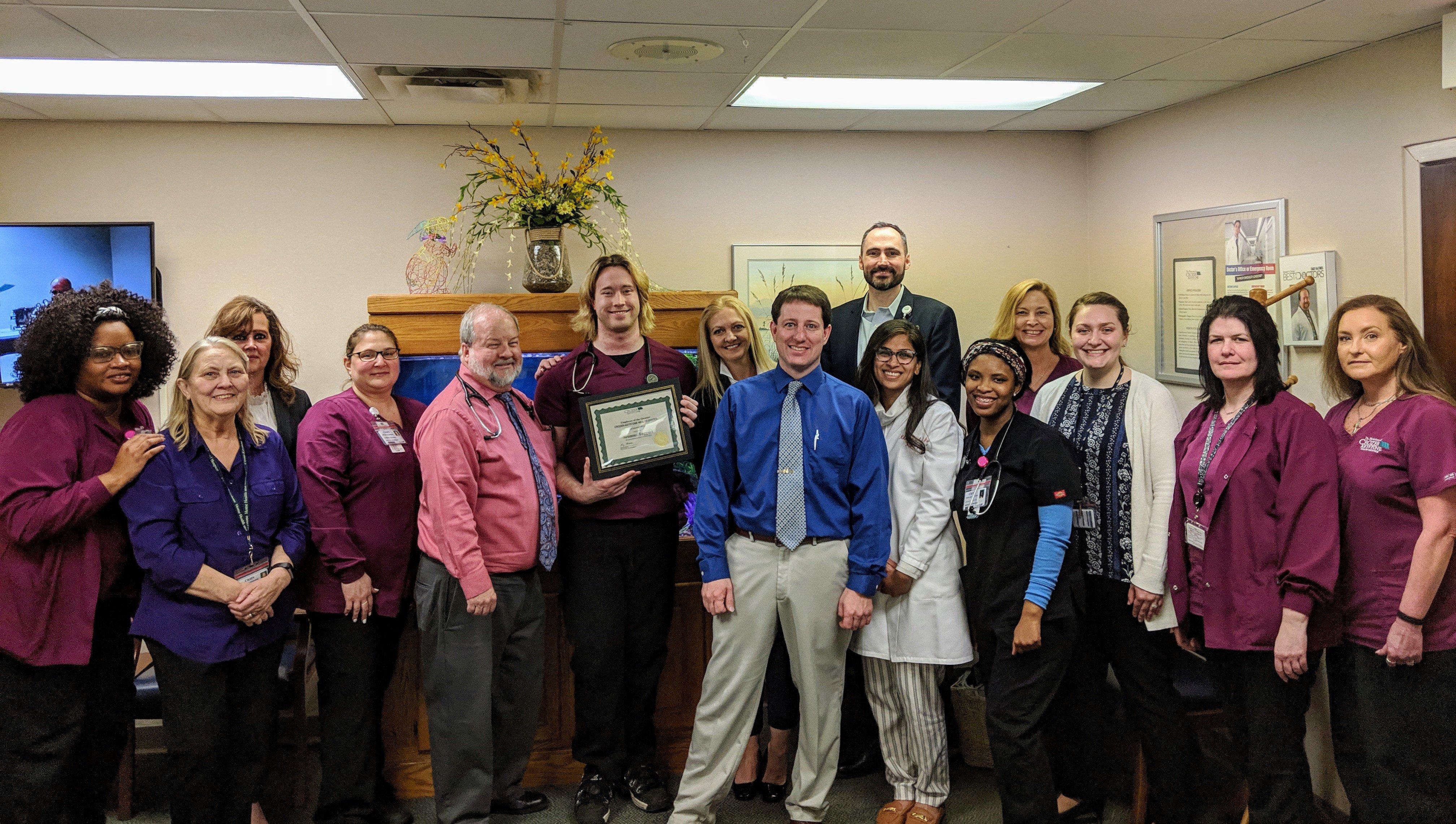 Seamus Taggart of Norwood is a medical assistant in the office of John Fanning, D.O. in Ridley Park.
A co-worker said, "Seamus is friendly, caring and always eager to help. Seamus will go above and beyond to help any of our patients or staff. He is the first to step up and help if another office is short staffed. Seamus has assisted in at least three other offices and does it all by bus. Nothing is out of his scope of work – from taking out the trash to calling our patients with a reminder about their appointment; Seamus is willing to do it all!"
About the Employee of the Quarter
Non-management Crozer Health employees from all hospital sites, outpatient services sites, and Crozer Health Medical Group Offices are eligible for the Employee of the Quarter Award. The award recognizes those employees who day in and day out serve as a wonderful example for their co-workers in one or more of the following ways:
Providing High-Quality Patient Care
Consistently Delivering Outstanding Performance
Attaining Outstanding Achievement
Exemplifying the Standards of Performance
Being a Loyal Employee