Crozer Health Recognizes Six Employees of the Quarter
Crozer Health recently acknowledged six employees with Employee of the Quarter awards for the 2nd Quarter of 2019. Recipients received a framed certificate and a $100 check.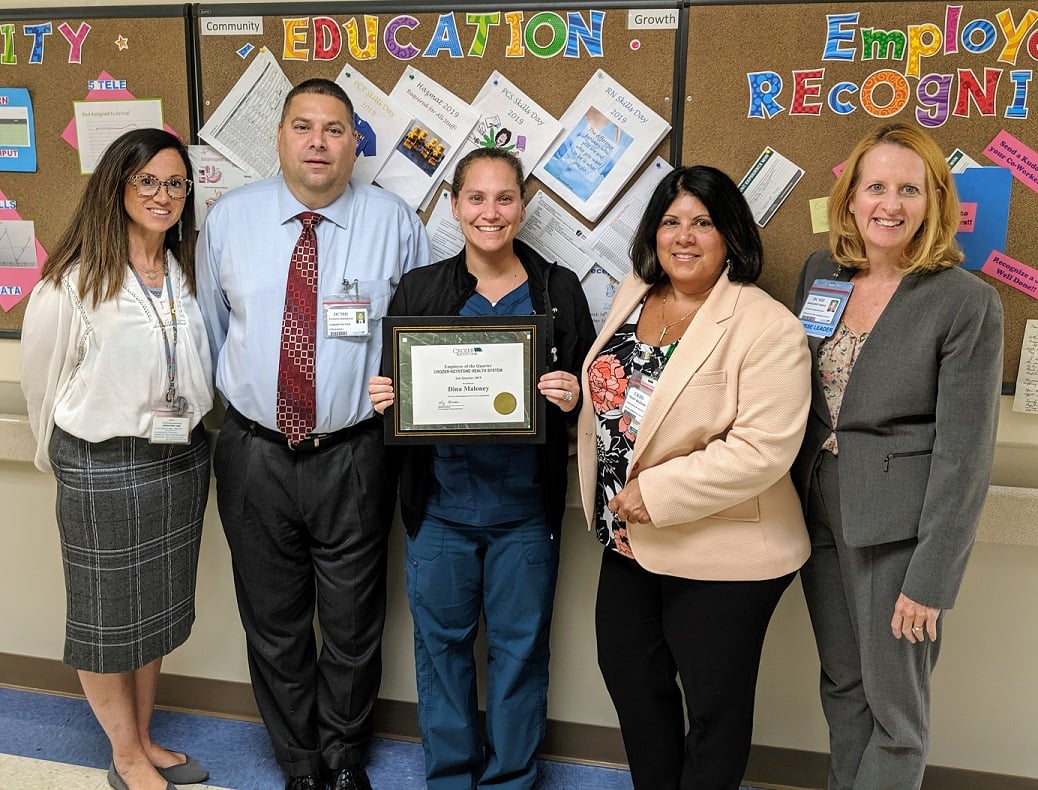 Dina Maloney of Drexel Hill, PA, works as a Radiology Tech at Delaware County Memorial Hospital in Drexel Hill.
"I was recently assigned to supervise the Radiology Department at DCMH. At first, the morale was not so great; but things are getting better. For some employees, leadership changes are not always easy to transition; but Dina has done an outstanding job in trying to keep the peace and take one day at a time. Dina is part of the glue that holds things together at DCMH. When I ask something of Dina, she is always ready with an answer and a helping hand. I feel fortunate to have techs that care and want to do good for not only the patients but also for the department," said a supervisor.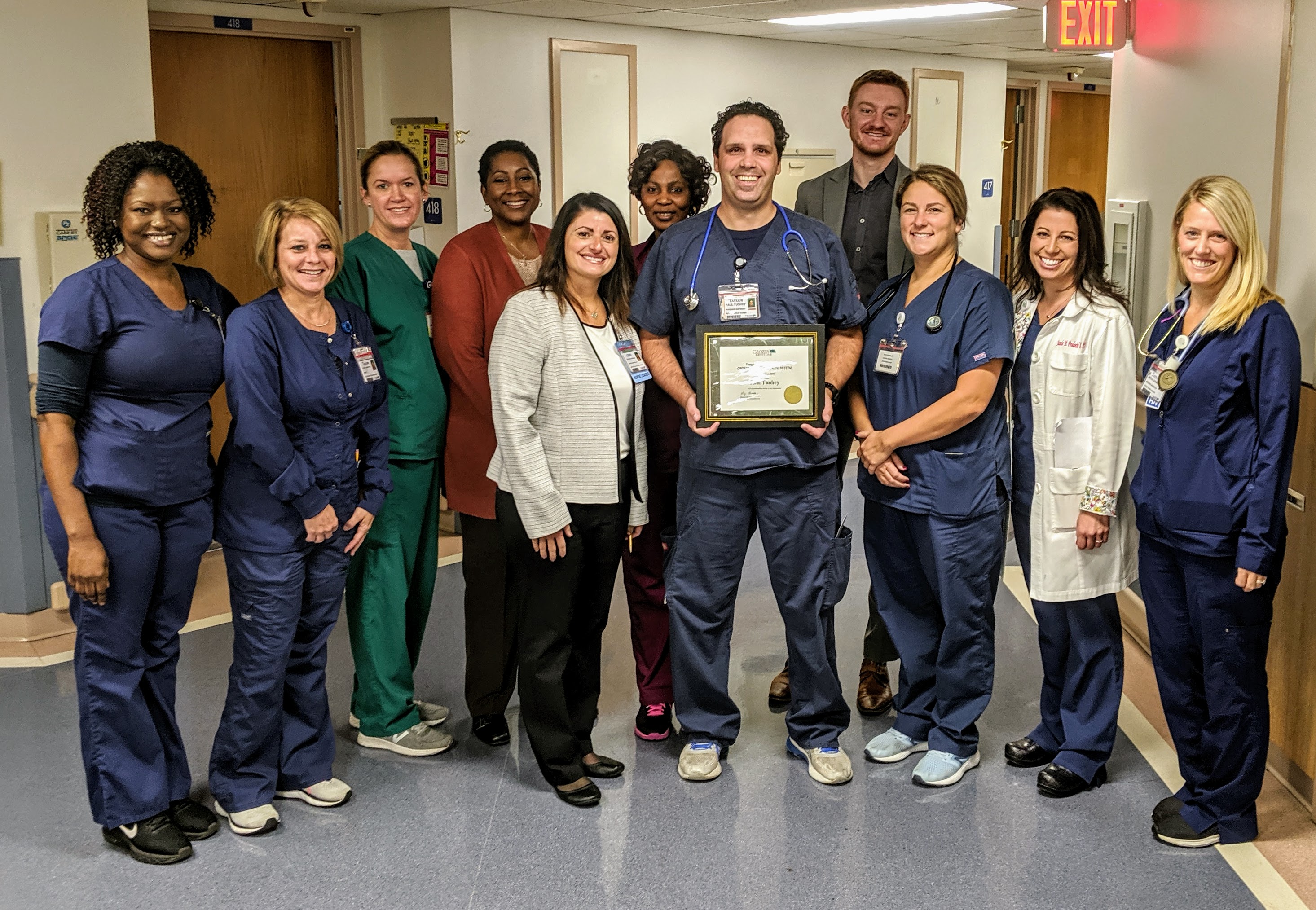 Paul Tuohey of Ardmore, PA, works as an R.N. at Taylor Hospital in Ridley Park.
A co-worker commented, "Paul is the most compassionate, caring, and loyal nurse I know. He is courteous to his patients and his co-workers. Paul always makes time for his patients. I have never seen Paul visibly upset. He is very good at de-escalating a problem and comforting a worried patient and their family. Paul has been an employee at Taylor for many years -- I hope he stays for many more to come! Paul is an asset to the Crozer Health family!"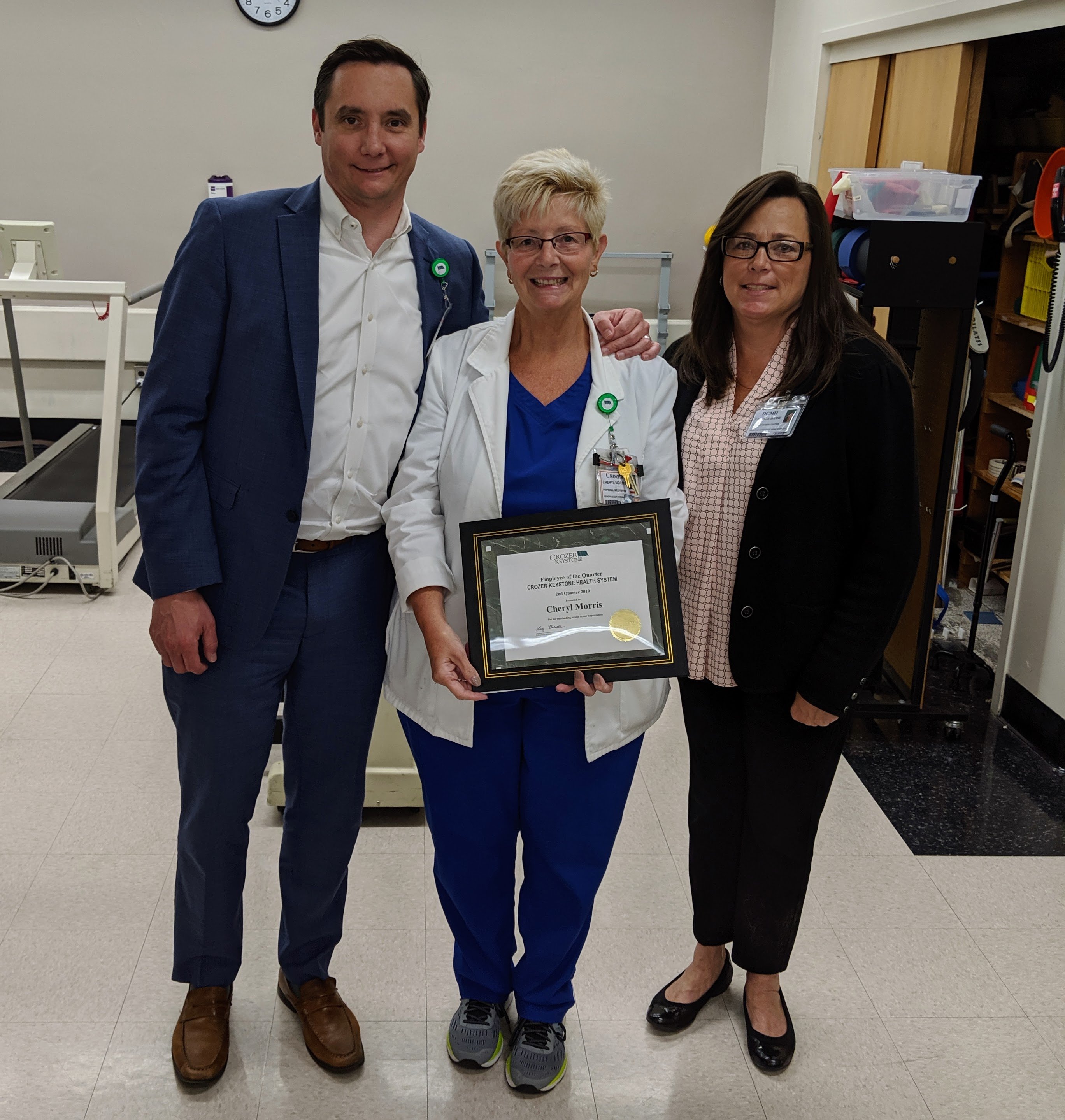 Cheryl Morris of Wenonah, NJ, works as a Sr. Therapist in Physical Medicine and Rehabilitation (PM&R) at Crozer-Chester Medical in Upland.
A colleague said, "Not only is Cheryl an excellent clinician who provides expert occupational therapy for our patients, but she is also an exemplary advocate, who looks at the big picture and goes the extra mile to make sure our patients have what they need whenever they need it. Cheryl is a fantastic resource and mentor across disciplines in our department. Cheryl has worked on updating all orientation information and created binders for our new staff. Recently, we were without management – Cheryl stepped up to the plate, learned new skills to assist staff with API, and was tasked with completing all employee performance reviews with very short notice and an upcoming deadline. Cheryl tackled that request with efficiency and thoughtfulness. She is a major asset to our entire Crozer family."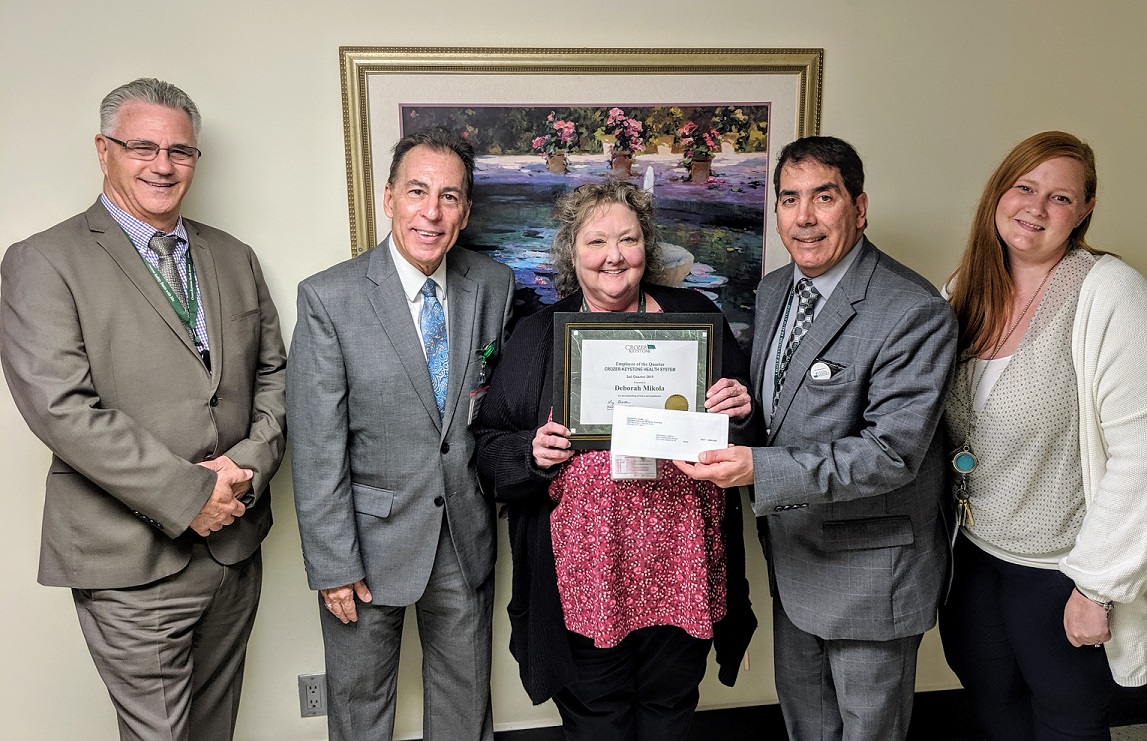 Deborah Mikola of Clifton Heights, PA, works as a BA Counselor for Drug and Alcohol Services at Crozer Community Campus in Chester.
A co-worker commented, "Miss Deb provides high-quality care to all of our patients. She is a loyal employee who can always be trusted with the sensitive case files we have here. A client once told me, 'Ms. Deb Mikola never made me feel like a drug addict – she put me at ease and made me feel at home'."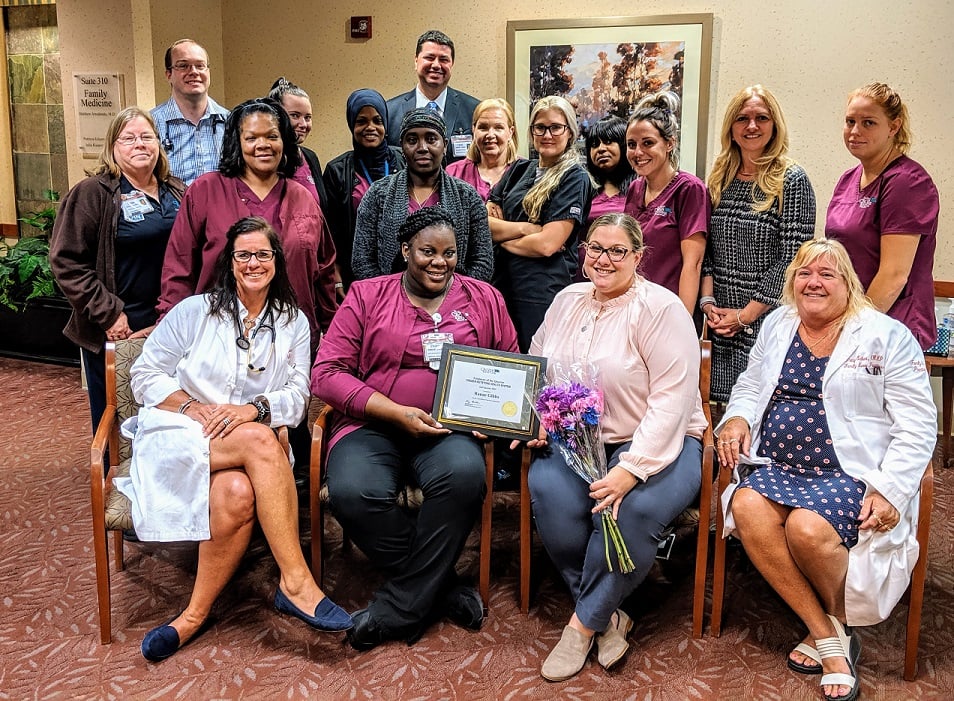 Ranae Gibbs of Chester, PA, works as a Medical Assistant for Brinton Lake Family Medicine at Crozer Medical Plaza at Brinton Lake.
A supervisor said, "Ranae is a team player - always helping out whenever she can! If a patient needs to be taken back to an exam room, or labs need to be drawn for other providers in the office, Ranae is always the first to jump in and help. Ranae always has a positive attitude and a smile on her face. She is very friendly, caring, kind, and compassionate to her patients and co-workers. Ranae is an exceptional medical assistant, and we could not have asked for anyone better to join our office team!"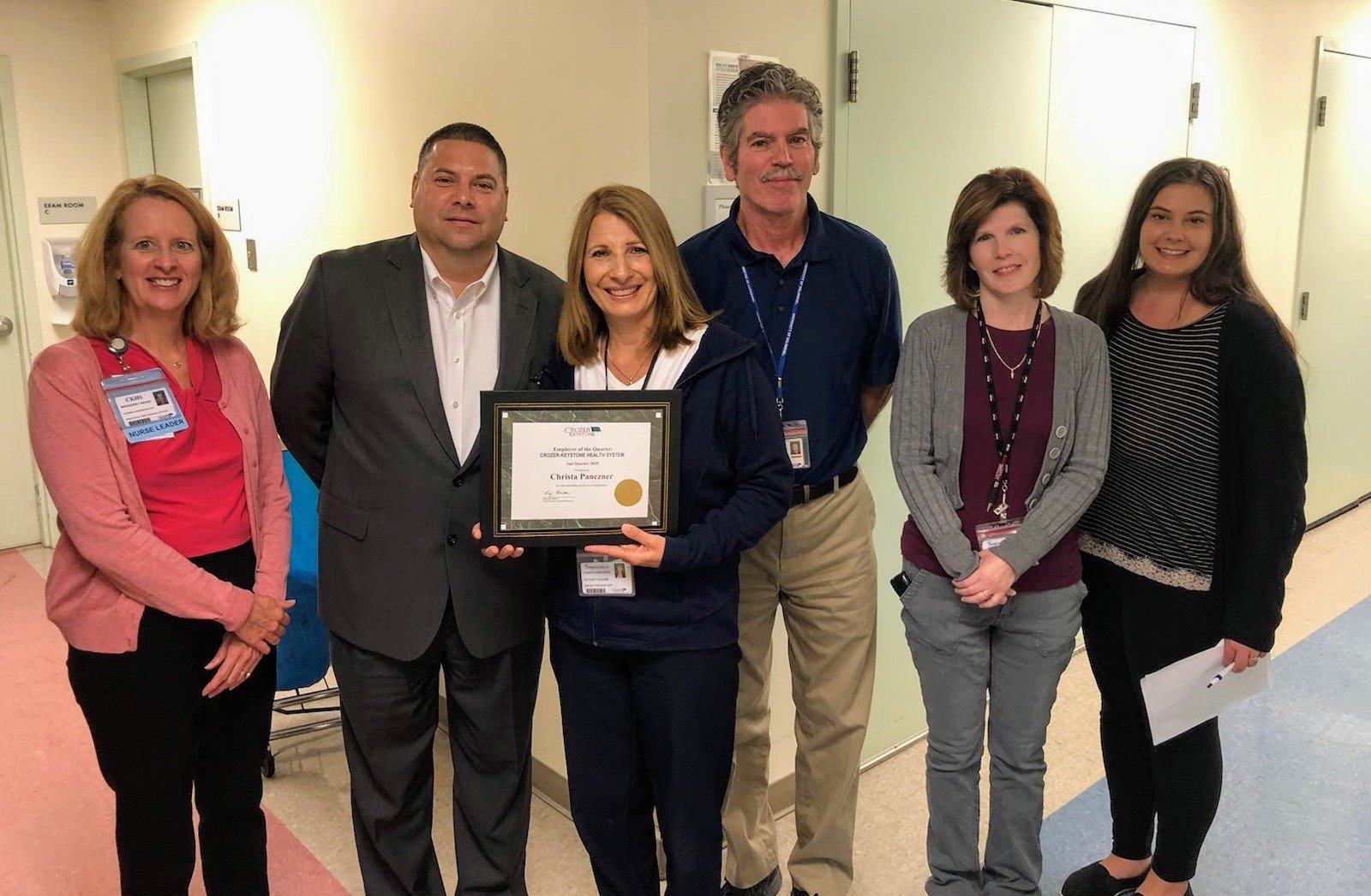 Christa Panczner of Springfield, PA, works as a Registration Representative for Physical Medicine and Rehabilitation (PM&R) at Springfield Hospital.
"If there is someone MORE worthy than Christa Panczner in PM&R registration, I'd like to meet them! Christa has had to cover our registration area while we look to hire and replace 1.5 FTEs. Christa does this exceptionally well and always with a smile! You would never know by her disposition just how much Christa is juggling at once. She is one of our most valued employees," commented a colleague.
About the Employee of the Quarter
Non-management Crozer Health employees from all hospital sites, outpatient services sites, and Crozer Health Medical Group Offices are eligible for the Employee of the Quarter Award. The award recognizes those employees who day in and day out serve as a wonderful example for their co-workers in one or more of the following ways:
Providing High-Quality Patient Care
Consistently Delivering Outstanding Performance
Attaining Outstanding Achievement
Exemplifying the Standards of Performance
Being a Loyal Employee