Crozer Health Announces the Gwen A. Smith Award for Community Service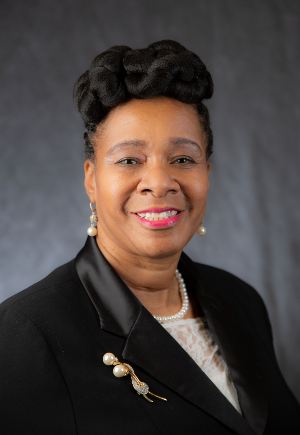 Crozer Health is thrilled to announce the formation of the Crozer Health Gwen A. Smith Award for Community Service! Gwendolyn Smith, RN, MBA, MS, MSM is a treasured member of the Crozer Health family having served for 41 years before her official retirement last June, and she is still graciously giving much of her time to help the health system – and her community – in many ways. Gwen has been described as a leader and mentor who is selfless and dedicated to patients and the community.
The Gwen A. Smith Community Service Award was created to honor Crozer Health employees, like Gwen, who make significant contributions to the community through their time, talent, actions, and dedication. The award recognizes employees' unyielding dedication to community service, and to improving the lives of others. It will be presented to a deserving Crozer Health colleague each April in conjunction with National Volunteer Week.
Call for Nominations
The general public and local organizations are able to nominate a Crozer Health employee for this award. Employees must serve as a role model for compassion and service and a passion for helping others in the community and have done amazing things over the past year to help others.
Nominations for the 2022 award are due by February 14.
Nomination Criteria
Nominees for this award will have consistently demonstrated qualities of compassion and service to one or more organizations serving the community. This can include a single or variety of volunteer activities throughout the year. Criteria include:
Leadership: This person makes significant contributions to building a sense of unity and purpose at work and in our community. The nominee should demonstrate the ability to inspire and encourage others through their actions.
Social Responsibility: This person is committed to improving the community through volunteer programs, social groups, outreach centers, sports programs, after-school groups, or other charitable work. The nominee should have contributed to at least one community program or initiative with measurable outcomes.
Mentorship: This person demonstrates Crozer Health's core values to inspire and encourage others through their actions. The nominee should have examples of instances during which they have mentored individuals in a positive way.
Change Agent: This person influences others to effect positive changes. They should have examples of their impact as a change agent.
How to Nominate
Nominations may be submitted by anyone in the community, including members of the non-profits where nominees serve.
The Gwen A. Smith Community Service Award nomination form is available on the Crozer Health website at https://www.crozerhealth.org/services/volunteer/gwen-a-smith-award/ . Any questions can be submitted to CKHSpublicrelations@crozer.org.
Crozer Health will recognize a maximum of five finalists with one overall winner selected by the award committee as the award recipient. All finalists will be recognized at an award ceremony on April 14, 2022.