Anesthesiology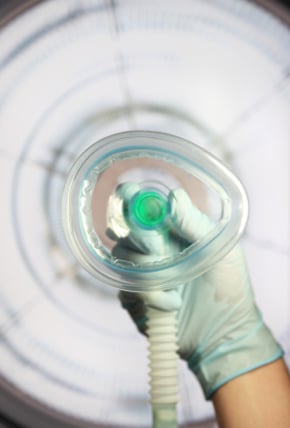 Any surgery, no matter how minor or severe, can be a stressful experience. Our board-certified anesthesiologists strive to provide each patient with a comfortable, personalized experience – from the preoperative evaluation through to a successful recovery.
During the preoperative evaluation at our Pre-Procedure Evaluation Center (PPEC), your doctor and anesthesiologist will review your medical history, answer any questions you have and review the steps of your procedure in detail. Your visit will include both laboratory and clinical testing, including standard blood tests, and X-rays or EKGs if necessary.
Your comfort and safety is our top priority, so you can be sure your surgical anesthesia experience will be handled both professionally and compassionately.
What is Anesthesia?
Anesthesia involves the administration of medication to allow medical procedures to be done without pain or discomfort. Anesthesia can be administered through different techniques, depending on a patient's individual needs. It is important to understand the types of anesthesia, as well as what to expect from your anesthesia experience to ensure your comfort and safety.
On the days leading up to your surgery, and on the day of your surgery, your anesthesiologist will be there at all times to keep you informed of the procedure and effects of anesthesia.
Types of Anesthesia
There are three types of anesthesia that can be administered during your surgery:
Local Anesthesia
When given local anesthesia, only a small, specific area of your body, such as a hand or foot is numbed. Local anesthesia lasts for a short time, and is administered directly into the surgical site to temporarily block pain and sensations to that area. It is often used for small or minor outpatient surgical procedures so patients can return home the same day of the operation.
General Anesthesia
With general anesthesia, the patient is unconscious or "asleep" for the duration of the surgery and will feel no pain during the procedure. General anesthesia is most commonly administered through a combination of intravenous drugs and inhaled gases (anesthetics).
Regional Anesthesia
Regional anesthesia involves rendering only a portion of a patient's body numb or insensitive to a surgical procedure. It can be used in conjunction with general anesthesia to not only render a patient unconscious but also to provide hours of post-operative pain relief. Common examples of employing regional anesthetic include shoulder and upper extremity surgery. Cesarean section, hip, knee, vascular, foot and prostate surgeries have all been successfully performed with regional techniques. Relief of labor pain during childbirth is commonly achieved with epidural anesthesia.
Risks of Anesthesia
There are risks associated with any kind of operation or surgical procedure, depending on factors such as the type of surgery and the patient's medical history. Your anesthesiologist and nurse anesthetist are trained and board certified to perform the anesthesia procedures, and our tools and equipment are the most advanced and state-of-the-art available.
The risk of major complications in overall healthy patients is very low. Your anesthesiologist will take every precaution in order to minimize this risk as much as possible.
A patient may experience other minor symptoms such as nausea and vomiting, headaches, dizziness, pain or muscle soreness. These are common and easily treated after your surgical procedure.