Sleep Services
Forty million Americans have a sleep disorder. Are you one of them?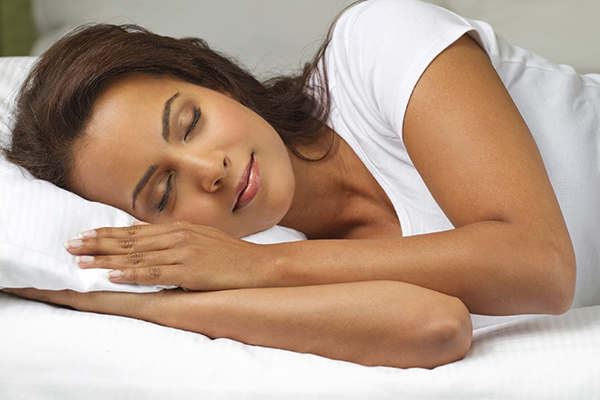 If you have trouble sleeping, chances are you've rationalized it in any number of ways. But not resting soundly on a regular basis might be costing you more than just pleasant dreams – an untreated sleep disorder can lead to serious health problems such as high blood pressure, diabetes, obesity, depression and more.
Established in 1978, Crozer Health's accredited, multidisciplinary program is the first in the Delaware Valley to earn national accreditation. Our program includes a team of board-certified physician specialists who are trained in sleep medicine, as well as other specialty areas:
Neurology
Pulmonology
Neuropsychology
Pediatric Sleep Medicine
Oral-Maxillofacial Surgery, Dentistry
Otolaryngology (Ear, Nose and Throat)
Our team also includes a caring and compassionate technical staff.
The Sleep Center located Taylor Hospital is accredited by the American Academy of Sleep Medicine. Accreditation assures patients that the Crozer Health Sleep Center offer superior quality medical care.
Common Adult Sleep Disorders
Sleepiness is commonly experienced by anyone who is sleep-deprived. Evaluation at the Crozer Health Sleep Centers will help confirm a diagnosis and establish a treatment program. The following are the most common adult sleep disorders:
Why Choose Crozer Health?
We're an overnight success – for more than 40 years
From testing to treatment, no other health system in the Delaware Valley offers the level of experience, expertise and world-class care you'll find at Crozer Health 's sleep centers.
Comprehensive Treatment Program
A lifetime prescription for better sleep
The Crozer Health Sleep Centers offer in-lab sleep studies as well as home studies for patients who meet specific criteria. Our board-certified physicians are fellowship-trained to evaluate, diagnose and treat all types of sleep disorders, including:
Snoring and sleep apnea
Insomnia
Pediatric sleep disorders
Narcolepsy
Restless Legs Syndrome
Sedative dependence
Circadian rhythm disorders
Parasomnias
Chronic sleep deprivation
The Crozer Health Sleep Centers are accredited by the American Academy of Sleep Medicine, and we're nationally known as a fellowship training site. Established in 1978, we're the oldest accredited program for the evaluation of patients with sleep-related problems in the Greater Delaware Valley.
Full-Service Facilities
High-tech sleep medicine in four-star comfort
At the Crozer Health Sleep Centers, you won't find narrow hospital beds, glaring lights or cold tile floors.
Instead, you'll take advantage of the latest advances in sleep testing technology in the comfort of your hotel-like suite.
Each of our four new or newly remodeled sleep centers allows you the relaxed atmosphere you need:
Private rooms with double or queen-size beds
Private bathrooms and complimentary toiletries
Quality bed linens and towels
Flat-screen televisions and free wireless Internet access
Light snacks and breakfast
Unique Multidisciplinary Approach
Crozer Health 's unique approach to treating sleep disorders can't be found at every sleep center. Our multidisciplinary team includes board-certified physician specialists trained in sleep medicine, as well as seven other medical specialties.