Urban Underserved Experience
"Where the world comes to us."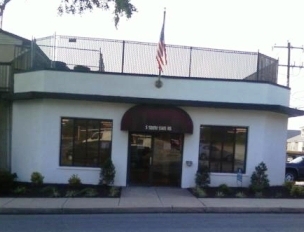 The Upper Darby office incorporates many challenging aspects of Family Medicine in today's urban environment by serving an extremely diverse international and medically underserved population.
The office is a Federally Qualified Health Center (FQHC), with help from economic stimulus package funds and the continued support of the Crozer Health . We are now part of the ChesPenn system which operates two other FQHCs in Delaware County. As a FQHC we have a registered nurse, a social worker, and a health educator on site to help meet the needs of our patients. We also have a pharmacy technician and an on-site dispensary to help our patients receive the medications they need. Our office allows patients to pay according to a sliding scale which makes healthcare more affordable for many without insurance. We are excited to become the "ChesPenn Center for Family Health of Upper Darby".
The Upper Darby Office was created to meet the growing medical needs of the community and enhance our residents' training in Global Health. At the Upper Darby Office, residents are exposed to a variety of cultural norms and clinical challenges not common to suburban office settings. It is not unusual to see patients from Asia, Europe, South and Central America and Africa in a single office session. Our international patients come to us with challenging pathologies, unknown vaccination histories, various levels of English fluency and questions about our healthcare system as it differs from the systems in their home countries.
The Upper Darby Office performs a wide variety of primary care services including minor surgical procedures and injections. Additionally, this office sees a significant proportion of obstetrical patients. This, in turn, has led to a growing pediatric population since the majority of women we deliver choose us as their children's physicians.
Considering all of the qualities the Upper Darby Office has to offer, we started a "tracker" option for residents desiring to spend more time there. Trackers spend 75 percent of their office sessions at the Upper Darby Office and have a continuity panel there.
How to Apply and Interview
All applications to the Crozer Health Family Medicine Residency Program must come through the Electronic Residency Application Service (ERAS). The deadline for receiving applications is December 31.
Contact Us:
For more information, please contact:
Crozer Health Family Medicine Residency
1260 East Woodland Avenue, Suite 200
Springfield, PA 19064
Phone: 610-690-4471
E-mail: fmresidency@crozer.org