DCMH Welcomes Delaware County's First Baby of 2017, Evelyn Milani Campbell
Marisa Campbell is accustomed to spending New Year's Eve with a family dinner at the South Street Diner followed by fireworks at Penn's Landing. However, 2017's celebration proved to be the Clifton Heights resident's most memorable. On Jan. 1, 2017, Campbell delivered Delaware County's first baby of the New Year – Evelyn Milani Campbell – at 12:21 a.m. at Delaware County Memorial Hospital (DCMH) in Drexel Hill.
Little Evelyn wasn't due to make her entrance until Jan. 8, but at 4 a.m. on Dec. 31, Campbell woke up in considerable pain. By 5:45 a.m. her water broke and she made her way to DCMH. However, after nearly 18 hours of labor with no progression in dilation, Campbell's delivering obstetrician, Steven Troy, D.O., decided a C-section would be best for both mom and baby. "Dr. Troy prepared me and helped me get through the procedure. He was wonderful and so were the nurses," Campbell says. "They all treated me well." Evelyn, who weighed 7 pounds 13 ounces and measured 19 inches in length, is Campbell's first child. "She is such a blessing; I couldn't have asked for a better New Year's gift," she says.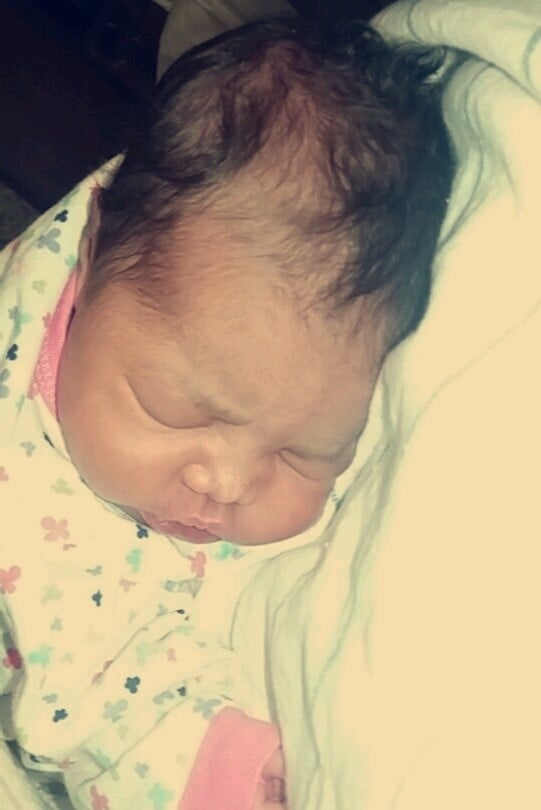 Crozer-Chester Medical Center also had a special delivery on New Year's day – baby girl Ariyia Ja'yae Crump. Mom LaJia Evans, of Chester, delivered her daughter at 5:01 a.m. Ariyia also came into the world early; she was due on Jan. 24. "I was supposed to celebrate New Year's Eve at a pajama party, but I had a labor party instead," Evans jokes. "I was so excited to have her, as was her big sister Aniylah, who kept saying, 'She's so cute!'"
Marisa Campbell intends to bring her newborn daughter into the family tradition as soon as she is old enough, so it won't be long before Evelyn gets to enjoy dinner and fireworks to celebrate not only New Year's Eve, but her birthday as well. In the meantime, Campbell thanks her DCMH medical team and her mom, Denice Campbell, for standing by her throughout Evelyn's birth. "My mom was in the delivery room the whole time and stayed for another hour-and-a-half afterward," Campbell says. "She loved being there and thanked Dr. Troy for the experience."
DCMH and Crozer are members of the Crozer Health. Crozer Health is Delaware County's leading provider of maternity care, delivering nearly 3,700 babies each year. Both Crozer and DCMH offer services that include a well-baby nursery, an Intensive Care Nursery, Maternal/Fetal Medicine services, childbirth education classes, and fertility services. Each hospital also offers special amenities, including "stork parking," wireless in-room internet access and baby photography services.
For more information about Crozer Health's maternity services. visit crozerkeystone.org/Maternity. Call 1-800-254-3258 (1-800-254-3258) for a referral to an obstetrician or midwife.
Healthy Living in Your Inbox