Crozer Health Hospitals Welcome New Year Babies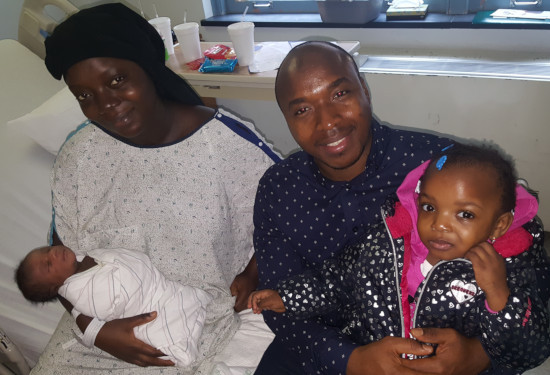 January 1 is a day known for sauerkraut, Mummers and lists of dubious New Year resolutions. But for two families in Delaware County, the first of the year also brought pride and joy, and a trip to the grocery store for tiny diapers.
Crozer Health hospitals were host to Delaware County's first and third New Year babies on Tuesday, with the county's first tyke being born at Crozer-Chester Medical Center at 2:24 a.m. The little guy named Khy'aire (7 pounds, 4 ounces) and his parents are from Lindwood.
Mom is Keyiijah McIntyre and dad is Col Green. Khy'aire's birth edged out an Upper Darby family who welcomed their new daughter 24 minutes later at another hospital.
Later in the morning, Larmah Dukuly and Madhos delivered their second daughter, who is Delaware County's third New Year baby of 2019. Baby Mariam was born at 7:34 a.m. at Delaware County Memorial Hospital in Drexel Hill, and big sister Aisha couldn't be happier. Upper Darby's newest neighbor tipped the scale at 7 pounds, 7 ounces.
Happy birthday to Khy'aire and Miriam, from Crozer Health !
Healthy Living in Your Inbox