Crozer Health Recognizes Seven Employees of the Quarter
Crozer Healthrecently acknowledged seven employees with Employee of the Quarter awards for the 1st Quarter of 2019. Recipients received a framed certificate and a $100 check.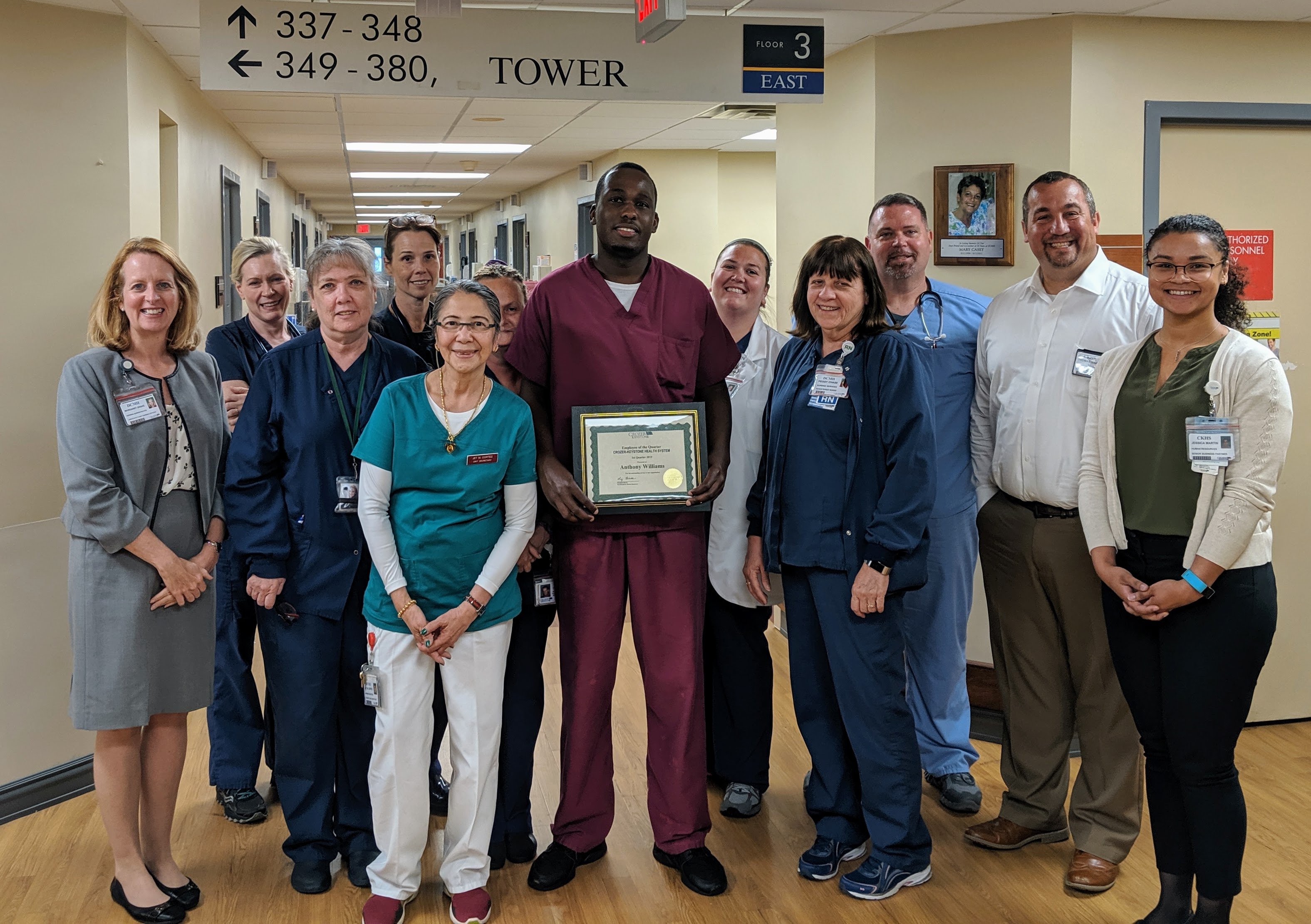 Anthony Williams of Drexel Hill works as a Patient Care Tech at Delaware County Memorial Hospital in Drexel Hill.
"Anthony is a very compassionate member of our health care team. He is very respectful to both patients and staff. He completes his work efficiently and accurately. Anthony anticipates the needs of the patients, practices hourly rounding, and develops a friendly rapport with our patients. It is a pleasure to enter a patient's room to hear them praise the care that Anthony has provided for them," said a colleague.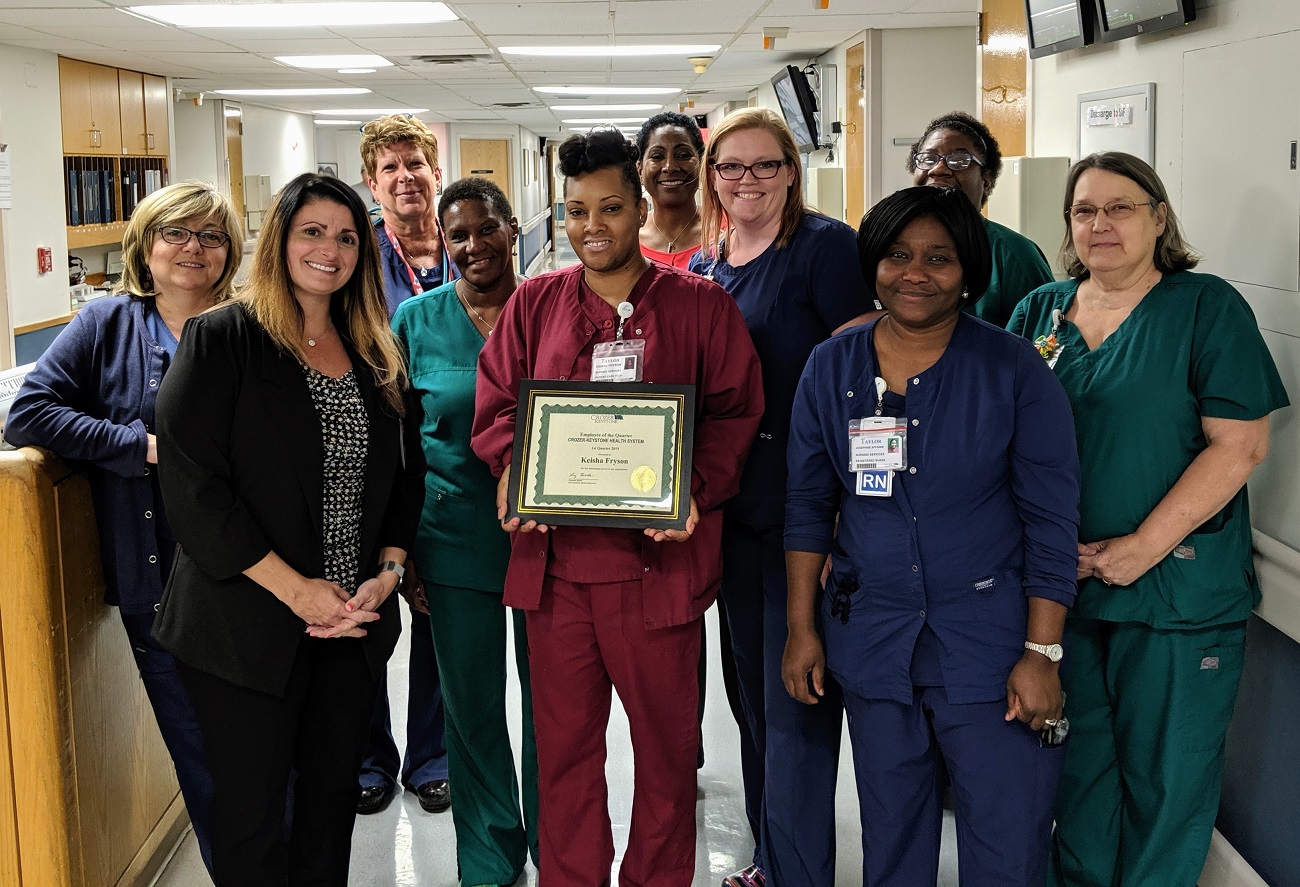 Keisha Fryson of Chester works as a Patient Care Tech on 2 East at Taylor Hospital in Ridley Park.
A supervisor commented, "Keisha is efficient and has good time management skills. She is kind and caring to all of our patients. Over the holidays, she would draw positive messages on the water glasses -- the patients loved it. One patient told me the messages made her smile."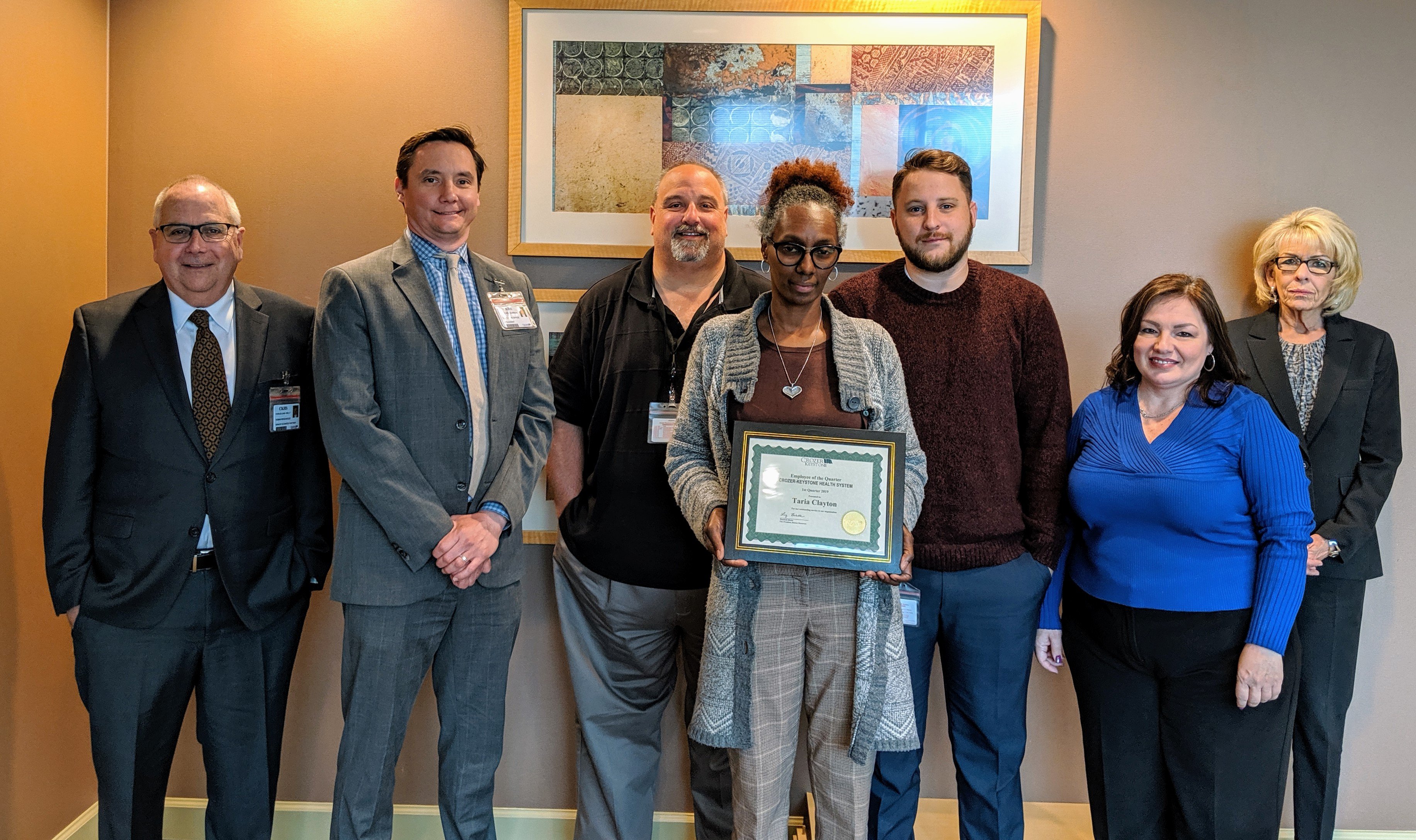 Taria Clayton of Chester works as a Correspondence Clerk for Revenue Cycle Operations at Tech Park in Chester.
A colleague said, "Taria has shown genuine dedication, cooperation, and takes a positive approach with every task and challenge she encounters. She is the first person to volunteer and support co-workers and clients alike."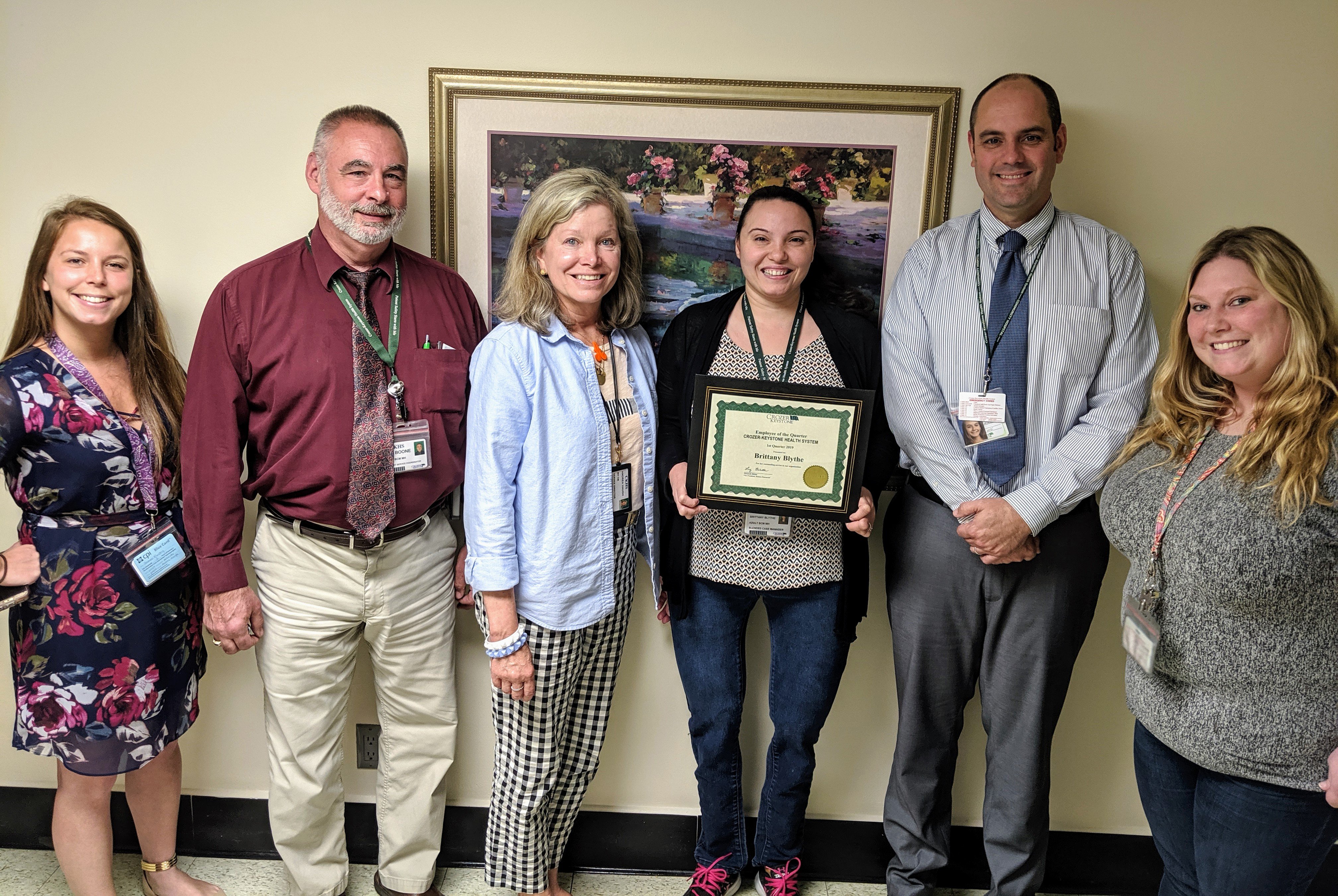 Brittany Blythe of Eddystone works as an ICM for Adult Blended CM at Crozer Community Campus in Chester.
"Being a new employee, Brittany has been nothing but helpful from the moment I started working at Community Campus. Brittany is full of resources and takes the time to assist in any way. Brittany is very personable and a constant friendly face in and around the hospital. Brittany will go the extra mile for her clients and co-workers and is extremely dedicated to her work," said a colleague.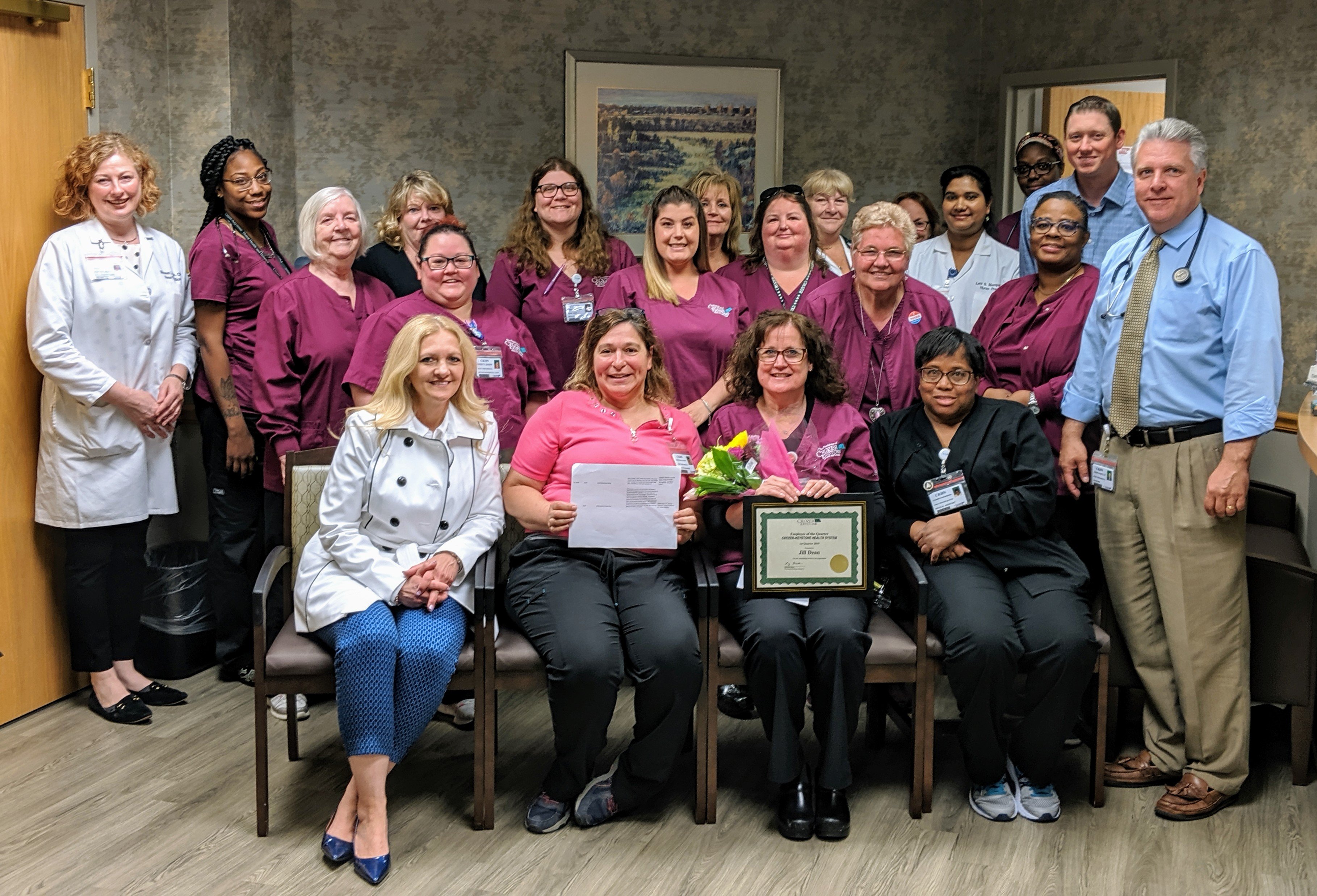 Jill Dean of Media works as a registered nurse for Rose Tree Medical Associates at Media Medical Plaza.
A co-worker said, "Jill is ALWAYS willing to go above and beyond her job duties to help not only patients but also our staff. She is an excellent role model. Jill stops throughout the day to make sure every member of our team is doing okay. Jill assists wherever help is needed -- she is like the office mother."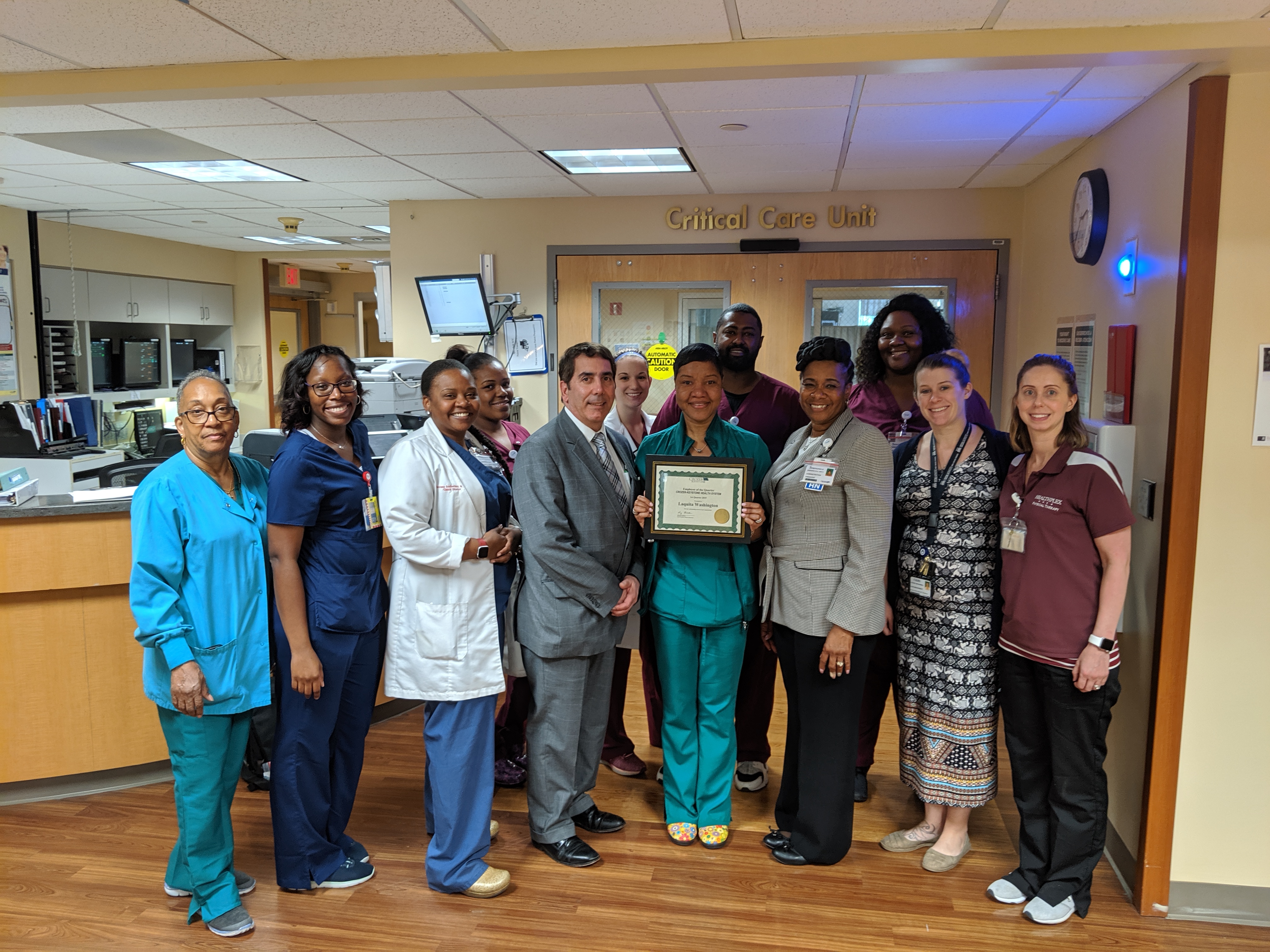 Laquita Washington of Plymouth Meeting works as a Patient Care Secretary in the Acute Care Center at Springfield Hospital.
"Laquita always has a smile on her face when you visit the ACC floor. She is warm, welcoming, and always has a pleasant attitude. She is an excellent multitasker and works well under pressure. Even at the last minute, I have seen her step up and help anyone in need. Laquita shows great empathy to all patients and family members during their time at Springfield Hospital. She is an asset to our team, and we are grateful for her contributions," commented a colleague.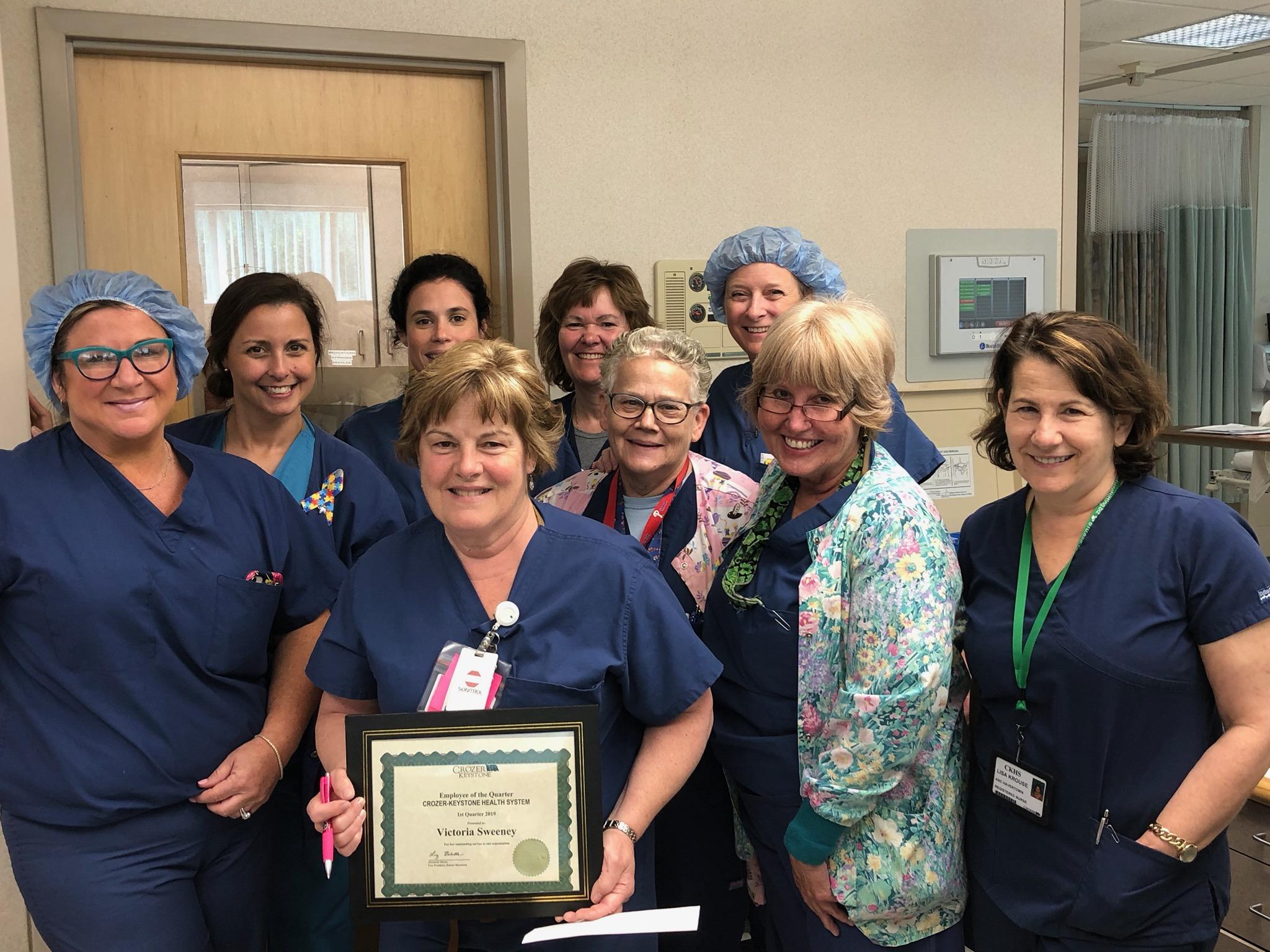 Victoria Sweeney of Springfield works as a registered nurse at Crozer Health Surgery Center at Haverford in Havertown.
A co-worker said, "In addition to going above and beyond in patient care, Victoria, also known as "Bunny," completes the monthly schedule for Pre-op/PACU and GI. Bunny manages to juggle all of the staff for these areas to appropriately schedule the correct FTE's while being fair with shifts and vacation requests. Bunny is in constant communication with the team to flex staffing as needed on the surgery schedule. She has compassion and respect for our staff and patients alike."
About the Employee of the Quarter
Non-management Crozer Health employees from all hospital sites, outpatient services sites, and Crozer Health Medical Group Offices are eligible for the Employee of the Quarter Award. The award recognizes those employees who day in and day out serve as a wonderful example for their co-workers in one or more of the following ways:
Providing High-Quality Patient Care
Consistently Delivering Outstanding Performance
Attaining Outstanding Achievement
Exemplifying the Standards of Performance
Being a Loyal Employee