Why Dwane Hamilton "Ain't got time to die"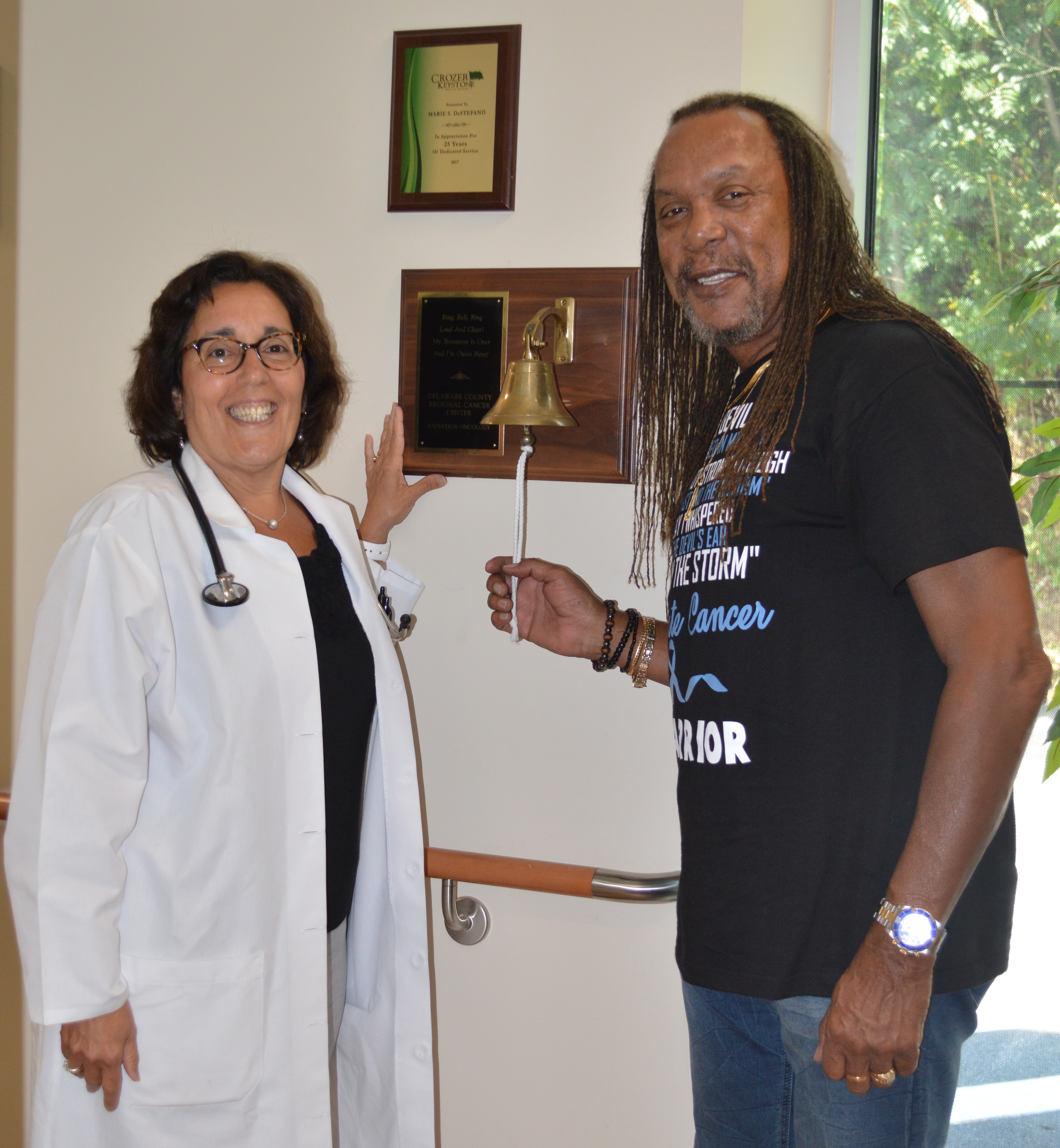 Dwane Hamilton sensed that his routine checkups could someday lead to a serious diagnosis. Since learning of his family's history of prostate cancer 28 years ago, Hamilton regularly met with his urologist, David Raezer, M.D. In May of 2018, Hamilton was informed of an unusual spike in his PSA test, a screening blood test that can detect early prostate disease.
When doctors confirmed he had prostate cancer, Hamilton remembers thinking, "I can't be ill. I have too much to do." He had served as a crisis intervention counselor in three different schools around the greater Philadelphia area, eventually landing in the Bensalem School District where he spent 32 years as a special education teacher before retiring in 2009. As a caregiver to his loved ones, he promised himself he would face cancer with the same amount of ferocity as all of the other events in his life.
With three masters' degrees and possibly a fourth in theology, Hamilton considers himself a "perpetual student." Educating himself on his treatment options was no different. Hamilton's first questions to his Crozer Health radiation oncologist, Rachelle Lanciano M.D., were, "What is new? What is working?"
"Prostate cancer grows from the male hormone testosterone," Lanciano says. "That's why aggressive prostate cancer is best treated through a combination of drug injections to reduce the testosterone made by one's body, and radiation." Lanciano told Hamilton he was a candidate for a clinical trial using CyberKnife technology, but he wanted other options.
Hamilton opted for a standard radiation option of Intensity Modulated Radiation Therapy (IMRT) along with SpaceOAR, a new technology in use at Crozer Health. IMRT, a form of curative radiation, is produced by a linear accelerator with treatment given 5 days a week. By completing a CAT scan prior to radiation each day, doctors confirmed accurate targeting of the prostate cancer in a process called image guidance. During the SpaceOAR procedure, Crozer Health radiation oncologist Stephen Arrigo, M.D. used a special gel to separate the prostate from healthy tissue to reduce the side effects of radiation treatment.
"I made new friends," Hamilton says about being treated by the healthcare professionals at Crozer Health. "Dr. Arrigo insisted he sit me down and educate me. He showed me the scans of my internal organs, and how the scans would look after treatment. He talked to my wife and educated her, too."
Hamilton's lifestyle barely changed during his two months of daily radiation therapy at the Crozer Health Regional Cancer Center at Broomall. "I took my grandson to the pool every Monday like normal," he laughs. His bladder activity increased, so he stayed close to a bathroom for the three to four hours after his radiation treatment by browsing at his favorite hardware stores. The only other side effects Hamilton experienced were weight loss and hot flashes. He is confident that he made the right decision.
Crozer Health's Senior Administrative Director of Oncology, Marie DeStefano, R.N., MSN, FAAMA, noticed that Hamilton's positivity spread to other cancer patients and even staff members at the Crozer Health Regional Cancer Center at Broomall. He acted as a "support person" for patients whether in the waiting room or just finishing his radiation treatment. "He brought the sunshine in," DeStefano says. "It was hard to come in and have a bad day if he was there."
Besides a few close loved ones, Hamilton "didn't tell anyone about the cancer until a week before ringing the bell." Instead, he reminded himself of a verse from an old Negro spiritual: "Ain't got time to die." His church served as a refuge for him throughout both his life and treatment, with Hamilton acting as Vice President of the West Baptist Congress of Christian Education even after his diagnosis.
On June 17, 2019, Dwane Hamilton rang the "cancer-free" bell. He remembers immediately feeling relief. "I thought to myself, 'I did it,' and, 'My support group did it,'" he says. He celebrated with his church, family and friends by eating hoagies, praying, singing and dancing. He even gave his Crozer Health doctors and nurses African Odunde bracelets to thank them for their help. "I can't wait to see the doctor," Hamilton says about his post-treatment appointments.
Now that he is cancer-free, Hamilton plans on enjoying several Caribbean cruises with his family over the next few months. He urges men to stay on top of their PSA tests, and for all people to meet with their doctors on a regular basis – even if they're feeling great. "It's a simple blood test," Hamilton says. "I encourage people to be vigilant and see their doctors for everything."
Learn more about Crozer Health's cancer services at www.crozerkeystone.org/cancer.