How Paul Pillion Is Beating Prostate Cancer with Crozer Health's Help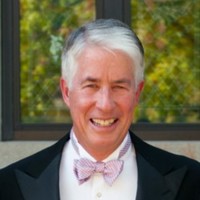 Paul Pillion thought he was doing fine after having his cancerous prostate removed in 2016. Then, in 2018, his PSA level became quite high again, which is unusual after radical prostate surgery. He knew he needed care but didn't want to return to New York where his surgery took place, because of the distance from his Villanova home. A retired physician friend recommended two places where he could get the best care – Crozer Healthand a large university hospital in Philadelphia.
Pillion, 72, opted to go to Crozer Health at Broomall first because he was given an appointment right away with John D. Sprandio, M.D, medical oncologist, and the Crozer Health Regional Cancer Center at Broomall was very convenient. After assessing Pillion, Sprandio referred him to Rachelle Lanciano, M.D., chair of Radiation Oncology for Delaware County Memorial Hospital. Pillion decided that this was the team he wanted for his care without ever visiting the university hospital.
"Dr. Lanciano and Dr. Sprandio are first class," Pillion says. "I could tell right away from the amount of time they spent with me, the discussions we had and the research they showed me. It was also apparent from the start that they care about you as a patient. You're not a number. That was very important to me."
Lanciano and Sprandio recommended hormone therapy first followed by radiation therapy five days a week for eight weeks, which was completed in March 2019. During those 40 days of treatment, Lanciano and her staff made Pillion feel like part of the family. "I could tell that they really cared about me," he recalls. "I felt that they were jumping through hoops to give me the best care."
Pillion appreciated the time that Lanciano took to educate him as well as his wife about his radiation treatments. "Dr. Lanciano is a teacher," he remarks. "She wants to educate. My wife, Ann, especially appreciated the information she shared. Understanding everything that was going on with me helped Ann to feel better."
Pillion notes that he had zero side effects from radiation. "I left there every day and went to the gym and worked out for an hour," he recalls. "I never had any burning sensations or other negative effects. I'm sure that was because of Dr. Lanciano's meticulous care."
"As a radiation oncologist, you have to be meticulous, making sure that the patient is in the correct position and that we are targeting the middle of the tumor," says Lanciano, noting that sophisticated tests and technology available at Crozer Health help to ensure the best outcomes. "There is nothing for diagnosing and treating prostate cancer that we don't have."
State-of-the-art diagnostic tests include the endorectal coil MRI and the Axumin scan, which is like a PET scan but more specific for prostate cancer. Both show exactly where the cancer is located so it can be accurately targeted. Cone beam CT scans enable Lanciano to look inside the patient's body every day before radiation begins to ensure accuracy.
Crozer Health's state-of-the-art radiation oncology equipment includes a TrueBeam® linear accelerator, which destroys cancer cells while sparing surrounding normal tissue, and a CyberKnife®, which is a robot with a miniature linear accelerator on its end used to treat cancers such as prostate cancer for men who choose not to have surgery.
"We've been using the CyberKnife for over ten years and we're nationally known for our experience in treating prostate cancer, with over five publications and many more national meeting presentations for prostate cancer," Lanciano says.
In Pillion's case, conventional radiation using the TrueBeam was the best treatment option. Lanciano also treated his lymph nodes in addition to the area of recurrence, a new approach reported in a recent randomized trial that reduces recurrence rates in men who have an elevated PSA following radical prostatectomy.
"I don't think there's anybody in the world who could have done a better job for me than the team at Crozer Health," says Pillion, who has started referring friends to Lanciano. One friend was so impressed that he wanted to fly Lanciano down to his hometown in Florida to oversee his care.
"While I couldn't fly to Florida, I did spend quite a few hours with him discussing treatment options," Lanciano says. "For now, he's just watching his PSA level.
"The biggest compliment I could have is that Mr. Pillion never went anywhere else for an opinion because he was so confident in the quality of care he was going to get from us," she adds. "Our team has been together since 1996 and we offer our patients hundreds of years of combined experience."
For more information about prostate cancer and its treatment, visit crozerkeystone.org/Cancer. Call 1-866-695-HOPE (1-866-695-4673) to find a radiation oncologist or medical oncologist who's right for you.