Crozer Health Nurse Recognized by Society of Trauma Nurses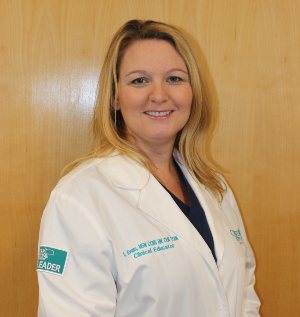 Loreen Evans, MSN, CCNS, R.N., CEN, TCRN, Clinical Educator for the Crozer-Chester Medical Center Emergency Department and Trauma Injury Prevention Coordinator, has been named a Regional Advanced Trauma Care for Nurses (ATCN) Director from the Society of Trauma Nurses.
ATCN is an advanced international course presented by the Society of Trauma Nurses designed for the registered nurse who is interested in increasing their knowledge in management of the multiple trauma patient. The course is held multiple times a year at Crozer-Chester Medical Center.
As an ATCN Regional Director, Evans will support other trauma centers by initiating and maintaining their ATCN courses and will mentor new ATCN instructors and site directors. She will report to the ATCN national board for Region 3 which includes Delaware, Maryland, Pennsylvania, Washington, D.C., Virginia, and West Virginia. Evans' appointment is for 2 years.
Evans became certified in ATCN in 2009. She became a course instructor in 2011 and in 2012 and became the first ATCN course director for Crozer Health (then known as Crozer-Keystone Health System). She is a contributing author of the ATCN's 8th edition student manual.
The Society of Trauma Nurses is a professional nonprofit organization whose mission is to ensure optimal trauma care to all people locally, regionally, nationally, and globally through initiatives focused on trauma nurses related to prevention, education, and collaboration with other healthcare disciplines.