Nursing at Crozer Health
One Vision. One Mission. Shared Values.
About Our Nursing Team
At Crozer Health , our nurses are passionate about providing quality, safe and compassionate care for our patients and our communities. Our commitment to nursing excellence is exemplified through a culture that promotes accountability advanced education, teamwork, and empowerment. We believe that this culture helps to create a positive and collaborative environment—where everyone works together toward a common goal and are valued for their individual contributions and commitment.
Learn More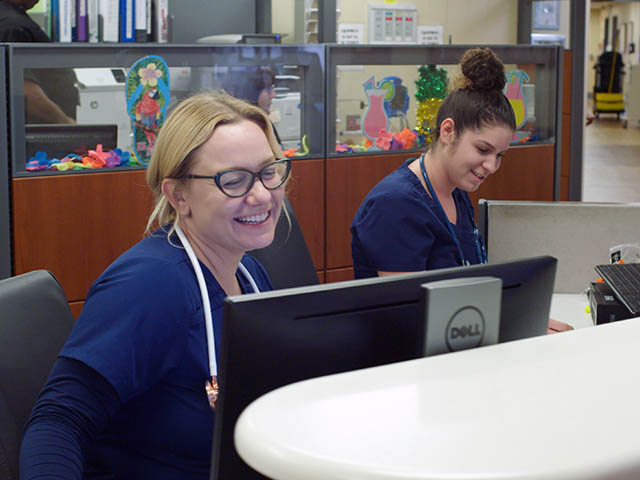 Join our nursing team today
Crozer Health has full and part-time nursing positions available.
If you are a new grad or an experienced RN, we have a great opportunity for you.
Crozer Health honors the compassion and care nurses provide their patients with the monthly DAISY Award.
Read their stories