Geriatric Evaluation and Management (GEM) Program
Specialized Healthcare Services for Seniors and their Caregivers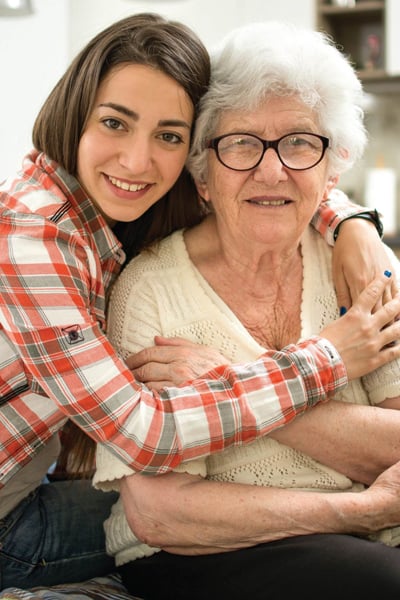 The Geriatric Evaluation and Management (GEM) Program program offers a team approach to the care of the older patient. A comprehensive evaluation is conducted by our team of specialists, which includes a board-certified geriatric physician and a social worker. The assessment includes a physical exam along with an evaluation for memory loss, depression, day-to-day functioning, balance and walking, nutrition and medications. The patient's social support and community services needs are also assessed.
Based on the results, the GEM team develops a personalized treatment plan that includes medical care and social work services. Medical and psychosocial needs are coordinated with the patient's primary care physician and family.
The GEM team continues to follow the patient to ensure that he or she is connected to the appropriate resources.
Evaluation Steps
The evaluation takes approximately three hours and is conducted a the Crozer Health Center for Geriatric Medicine in Springfield.
The patient and their family/caregivers first meet with our geriatric social worker to discuss the patient's issues and strengths.
Screenings for memory, depression, nutrition, and general functioning are also performed.
This is followed by a full exam by one of our geriatricians, with a focus on medications, gait and balance, functional problems, and overall health maintenance.
The visit concludes with a conference and an individual care plan that is created for each patient.
A Treatment Plan
Following the assessment, our medical team will discuss its findings and recommendations with the patient, their family, or other caregivers.
The completed plan will be presented to the referring primary care physician for continuity and to engage the physician in the patient's plan of care. If the patient does not have a primary care physician, our team will carry out the plan to ensure that the patient's needs are met.
As part of our commitment to providing ongoing medical care, the patient will be followed and connected to the appropriate resources. This may include accessing community services such as adult day care, housing, in-home services, meal programs, respite care, transportation, and social activities.
Why Patients Can Benefit
Patients can benefit from a GEM if they are having problems in any of the following areas:
Difficulty with routine daily activities, such as

Dressing or bathing
Getting to the bathroom
Preparing meals
Eating without help
Getting out of bed or a chair without help

Difficulty or trouble managing household tasks, such as housework and laundry
Difficulty shopping
Difficulty with medicines
Falling, or fear of falling
Memory problems
Worrying, sadness or loneliness
In addition to medical care, we provide patients with referrals to and assistance with medical and community resources to address the above issues.
Our Geriatricians
While offering the same services provided in a traditional primary care setting, Crozer Health 's board-certified geriatricians are experts in meeting the healthcare needs and goals of seniors. They can address issues and situations unique to the more mature patient – from health maintenance to managing multiple chronic health issues.
Our geriatricians are dually certified in either internal medicine or family medicine. They also practice in a variety of locations and levels of care, including hospitals, and skilled nursing and assisted living facilities. We are also able to offer ongoing collaboration with our patients and their caregivers to maximize patient care and quality of life.
For more information about Crozer Health 's Senior Health Services programs and to schedule a GEM evaluation, call 1-800-CKHS-KEY (1-800-254-7539).