Obstetrics and Gynecology (OB/GYN) Residency Program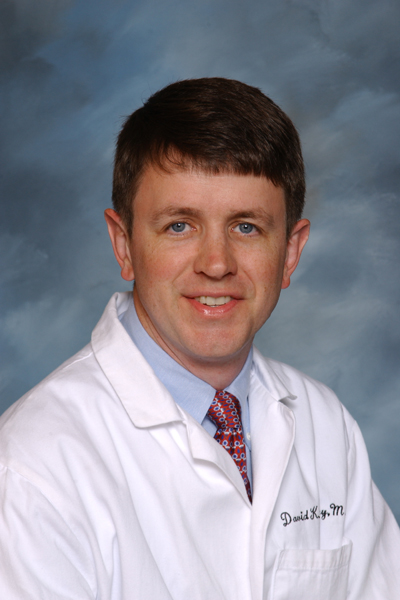 Our program is centered in the high-volume Crozer-Chester Medical Center, part of the Crozer Health - the fourth-largest health system in the Delaware Valley. The magnitude of our obstetrics and gynecology patient base enables our residents to gain ample and varied experience in all aspects of care, from general obstetrics and gynecology and primary care to highly specialized care in the areas of gynecologic oncology, maternal-fetal medicine, urogynecology and reproductive endocrinology and infertility.
The Crozer Obstetrics and Gynecology Residency Program is a fully accredited comprehensive program with high academic standards that stresses evidence-based medicine while providing a supportive environment for learning. Indeed the smaller size of our residency program allows for customized education to match the needs of each resident, and our program is distinctive in a number of ways. The Program Director is supported by four Assistant Program Directors who lecture and supervise residents and assist in the administration of the program including evaluation, assessment and examination. Our faculty has devised a structured lecture program and its success is reflected in outstanding CREOG exam scores and a high written board pass rate for recent graduates. The time and dedication that our faculty put into the program have resulted in additional benefits that include an internal board review course, supervision of resident research projects and on-site assistance in review and preparation for the oral boards.
Because of the high number of infants delivered in our facility and a comprehensive level 3 NICU, Crozer-Chester Medical Center is an excellent place for obstetrics and gynecology residents to learn general and high-risk obstetrics. The hospital's busy Maternity Center delivers nearly 1,500 babies a year and is a regional referral center for high risk pregnancies. Our residents receive plenty of hands-on experience and are introduced to minimally invasive gynecologic surgery earlier in their training than in many ob-gyn residency programs. Residents are involved in the care of all obstetric and gynecologic patients at the hospital and given autonomy to make decisions on their own, yet the faculty is always available and ready to help when needed.
Crozer-Chester Medical Center's high-tech facilities offer specialized care to women and great learning opportunities for our residents. Crozer's Antepartum Assessment Center, for example, provides outpatient evaluation and counseling for at-risk pregnancies, including genetic testing/counseling and maternal-fetal testing. Our Reproductive Endocrinology and Fertility Center provides reproductive health and counseling services, particularly to infertile couples, and runs a highly successful in-vitro fertilization program. The Crozer Ambulatory Ob/Gyn Department provides a full spectrum of services to outpatients and is the site of the resident clinic. Crozer is also home to Delaware County's only urogynecology group, which provides comprehensive care for women suffering from pelvic floor disorders, including urinary incontinence. Furthermore, our gynecologic oncology division, in partnership with Fox Chase Cancer Center, provides state-of-the-art minimally invasive surgery for gynecologic cancer.
In summary, we offer rewarding and unparalleled opportunities for residents specializing in obstetrics and gynecology. Our commitment to education and residency training was recognized in 2009 when we were accredited by the Accreditation Council for Graduate Medical Education.
Thank you for your interest in out program. Please take the time to explore the Obstetrics and Gynecology website in its entirety and to visit the websites of the other stellar residency programs that Crozer Health offers.
Sincerely,
David K. Hadley, M.D.
Obstetrics and Gynecology Residency Program Director
Learn More
How to Apply
Applications are accepted through the Electronic Residency Application Service (ERAS), which is administered by the Association of American Medical Colleges. The AAMC developed ERAS to transmit residency applications, letters of recommendation, dean's letters, transcripts, and other supporting credentials from applicants and medical schools to residency directors using the Internet.
Contact Us
For more information, please contact:
Celeste Dibeler
Medical Student Coordinator/Residency Coordinator
Email: Celeste.Dibeler@crozer.org
Phone: 610-447-7612