Surgery and Surgical Centers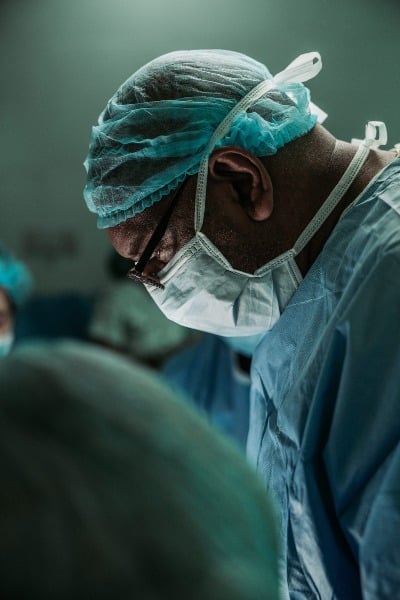 Crozer Health offers experienced fellowship-trained surgeons, advanced and minimally-invasive surgical techniques, and convenient locations throughout Delaware County.
Whether you or a loved one needs intricate cardiothoracic surgery, delicate spine surgery, total joint replacement surgery or same-day outpatient surgery, Crozer Health's dedicated, multidisciplinary team of professionals delivers high-quality, compassionate care. Our physicians, nurses and staff members are passionate about maintaining a strong commitment to patient safety throughout all procedures.
Surgical Services
Crozer Health 's experienced and dedicated surgeons perform the following surgical services at convenient locations throughout Delaware County.
Appendix Surgery


Bariatric Surgery
Bariatric surgery is the most effective tool to date for achieving significant, long-term weight loss.


Burn Surgery
Reconstructive burn surgery helps patients recover from burns or skin loss resembling a burn.


Cardiothoracic Surgery
Cardiothoracic Surgery focuses on major cardiac conditions including atrial fibrillation (AFib,), congestive heart failure, coronary artery disease, and valvular heart disease, as well as vascular disorders.


Colorectal Surgery


Gallbladder Surgery


General Surgery
General surgeons perform operations and procedures on patients for medical conditions involving the breast, endocrine system, gastrointestinal tract, colon, liver, pancreas, and rectum, and perform procedures such as endoscopies, colonoscopies, and breast biopsies.


Gynecologic Surgery


Hernia Care
Surgery to repair a muscle weakness that has allowed an organ or fatty tissue to squeeze through


Kidney Transplant Surgery
Major surgery that removes a healthy kidney from a donor and places it in a patient whose kidneys are malfunctioning


Neurosurgery
This intricate form of surgery focuses on the spine and brain.


Ophthalmologic Surgery
This surgery focuses on conditions of the eye, or related to the eye.


Orthopedic Surgery
Orthopedic surgeries include hip replacement, knee replacement, hip resurfacing, kyphoplasty, laminectomy, and arthroscopic shoulder surgery.


Otolaryngology Surgery
This type of surgery treats conditions of the ear, nose, or throat.
Plastic Surgery
Plastic surgery involves the reconstruction of facial and body tissue imperfections resulting from illness, trauma, or birth disorders.


Podiatric Surgery
Podiatric, or foot and ankle, surgeries can include ankle surgery, ankle arthroscopy, bunionectomy, diabetic limb salvage, endoscopic plantar fasciotomy, fracture surgery, heel spur surgery, laser surgery, pediatric flat foot reconstruction surgery, and reconstruction foot surgery.


Robotic Surgery
Surgery performed through tiny incisions with the help of robot-controlled instruments


Surgical Oncology
These surgical treatments are used to treat cancer.


Surgical Gynecologic Oncology
Surgery addressing cancer in the female reproductive organs


Trauma Surgery
Around-the-clock surgery available for patients who have been critically injured


Urogynecologic Surgery


Urologic Surgery
This surgery addresses issues in the urinary tract in women and the urinary tract and reproductive organs in men.


Vascular Surgery
Vascular surgeries include abdominal aortic aneurysm, carotid artery disease, peripheral vascular disease, chronic venous insufficiency, and varicose veins.
Outpatient Surgery Centers